Additional Comments
Very pretty mature miniature horse mare. Six years old. Gorgeous Arabian type head. She is a palomino that carries some Appaloosa characteristics. She is 32" tall and too small for riding.

She's got that whole platinum blonde Marilyn Monroe thing going on.

Well behaved and stands nicely for grooming, trimming, bathing, etc. Would be ideal for learning how to work with horses, companion for another horse, or darling yard ornament !
---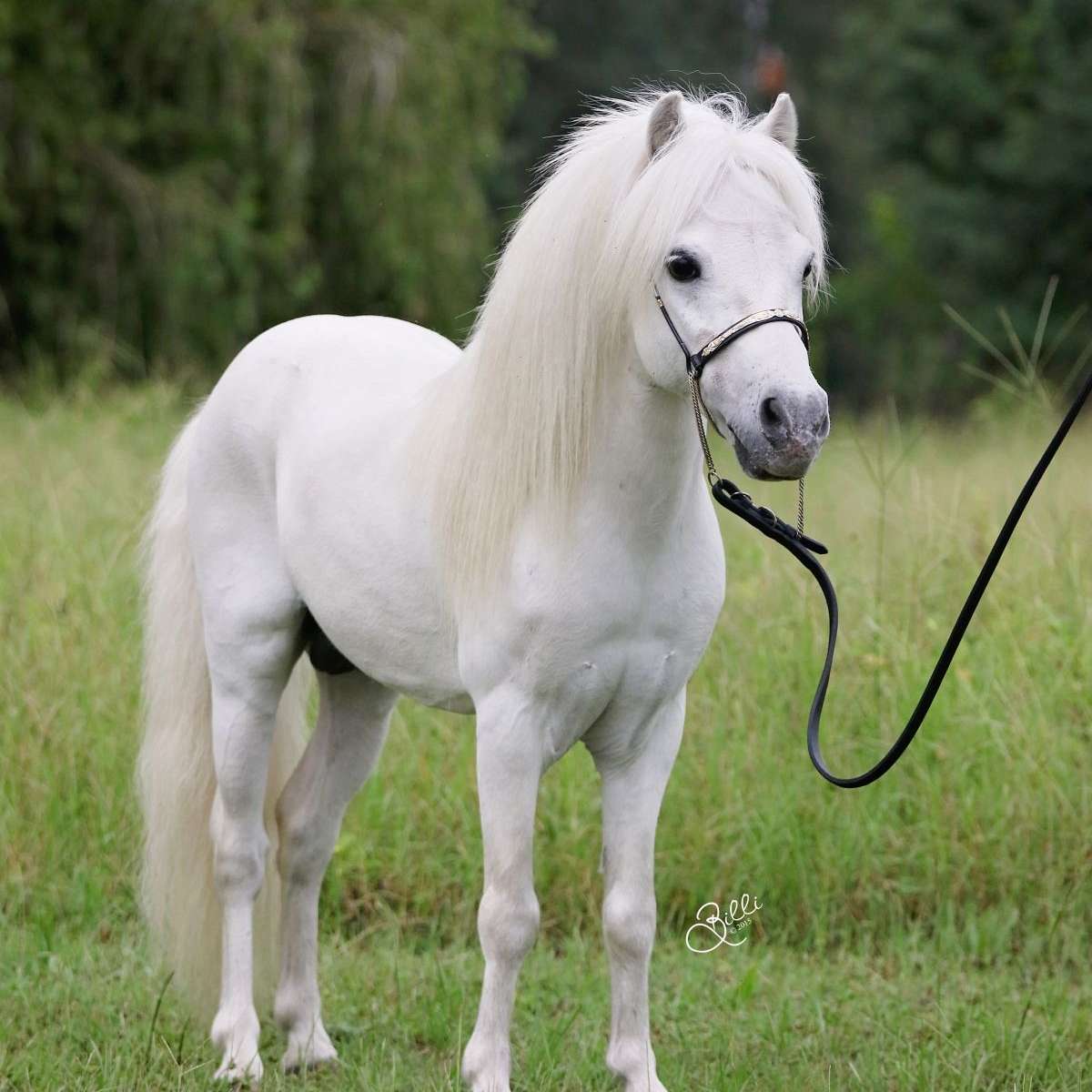 Arabiana Miniature Horses
AMHA and AMHR horses. Two Reserve World Champion Stallions at stud. Arabian type miniature horses. Emphasis on dishy heads, graceful arched necks, and Arabian look. Personality is a major emphasis here also! Please visit us on Facebook at Arabiana Miniature Horses.