Additional Comments
This is a beautiful 2011 bay stud colt, Gambler is correct and will be a big boy when he grows up, he may roan but right now looks like he'll stay a bay. All of the colts i have gotten from his dam and sire have been some of the easiest horses to raise and train. He should mature to 15 HH and be stout. He is extremely well cow bred with Two Eyed Jack, Doc O Diamond, and many more on his papers. He will make an excellent ranch horse, cow horse, or anything you would want to do with him.... (read more) I have his AQHA registration sent in, waiting on papers to be sent back. Nice bone, and a big hip, he is strong and well built. I have his dam and full sister on site. He is really friendly and smart, walks right up to you in the pasture. I have been halter breaking him and haven't met an easier colt, he is gentle and willing. He has an umbilical hernia, i have had the vet look at it and i will be getting it repaired this spring. I have more photos of him on request.
---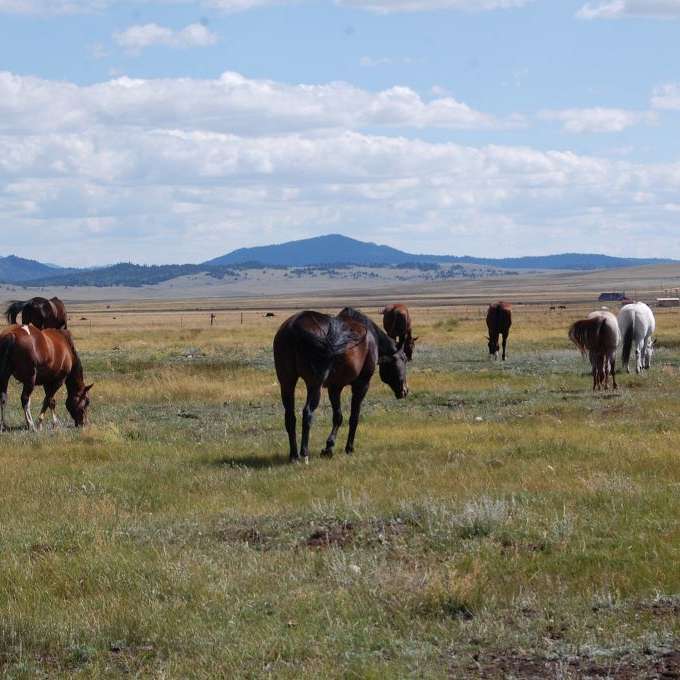 Ranch-Breeding-Training-Sales
I take pride in the horses that call this place home and alongside the ranch i operate a 501(c)3 livestock rescue. Most every horse here is for sale, just ask if you see something you like and i will be glad to answer any questions you may have. At Slash Bar A Ranch we have some of the industries leading bloodlines, and breed for not only performance but disposition and quality as well. My goal is to develop a solid horse that performs in and out of the arena, looks good doing it, and is the easiest horse to train.... (read more) We breed on average 6 mares per year and sell the foals in utero, weanlings and so on. We also retain one to two foals out of each crop if they have not sold by that fall for training when they reach three years old. We have a variety of horses for sale all the time, from weanlings, broodmares, green horses to seasoned ranch horses. I take in horses that need training at all stages and train them, and offer them for sale. If you are looking for a project i am sure i have one for you. From our newborn foals up to our everyday ranch horses, we take pride in the horse that we produce. There is always something happening here and our horses are ready for any discipline or program out there. More than just quality quarter horses, we also have paints and appaloosas ready to fill any program or need you may have for a great life long horse. Home of Dunnit Sliding, our 2009 AQHA Buckskin Stallion PSSM1 n/n, grey n/n. We have several top notch mares to round out the program as well as their offspring. If you need breeding, training, or sales advice or assistance we are here to help, feel free to contact me with any and all questions.