Additional Comments
Magnum is a Gorgeous 14 year old BLACK unregistered Quarter Horse Gelding that is stout as can be and stands 15.1 hands tall. Though he came to me very underweight he is now within 100lbs of where I believe he should be and ready for a new home. He is super easy to catch, handle, load, haul, stands tied, stands for farrier, picks up all four feet with no problem, bathes, & clips. Has good ground manners! Only problem I have found with Magnum is when you saddle him....... (read more) he is apparently very cinchy and will occassionaly set back when you girth him when you first saddle. He does not do it when you tighten or untighten the saddle once you have been on him nor does he set back any other time so you do not have to worry about tying him even with a bridle. Rides like a dream, has an excellent handle, outstanding neck rein, works off leg pressure, perfect head set, mouth like a 4 year old (CAN EVEN RIDE HIM WITH JUST AN O-RING SNAFFLE!) super stop and great back up! Just had his teeth floated, he was wormed with a 5 day Panacur wormer which was followed two weeks later with Equimax, sheeth cleaned, and should be healthy and good to go. He gets along great with other horses, in fact he may have become so attached to the 6 month old colt he is hanging out with now, you may have to take him too!!! Sweet disposition and certainly nice to look at! Other than the sitting back when saddled, he is beginner and kid SAFE and would make an excellent horse for anyone looking for something to learn how to ride on! He is patterned on barrels and pretty sure he has experience with cattle. Great PLAYDAY, Trail Riding, Parade, Quenns Contest, or Show PROSPECT for any rider! For information or to schedule a time to come give him a try call Stacy at 903-490-2107 or 903-667-4791. Additional pictures/video available on request! Price is negotiable so feel free to make me an offer! NO TRADES FOR HORSES!! CASH ONLY! Will consider PARTIAL TRADES for various items of value, ponies or miniatures, and HAY!
Additional pictures/video available on request!
Shipping Notes
Shipping available at buyers expense! Call or email for shipping quote!
---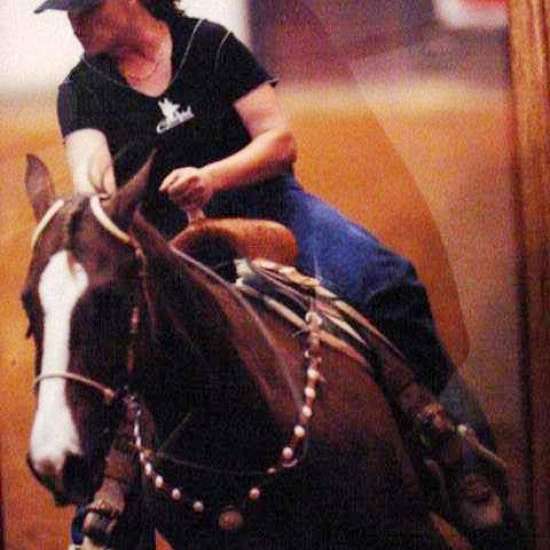 The Right Horse 4 U
I locate, buy, trade and sell a variety of Horses, Ponies, and Miniatures specializing in those that are Kid/Beginner SAFE and capable of making all of you or your little ones Horse Related Dreams Come True! I SELL HORSES "NOT" STORIES!!! I always have several to choose from. Call me anytime at 903-717-1823. Be sure and leave me a message with a number where you can be reached so I can call you back if I don't answer....... (read more) I WANT TO HELP YOU FIND EXACTLY WHAT YOU ARE LOOKING FOR!!! If I don't have the right horse 4 u, chances are I CAN FIND IT!! Located 2 1/2 hours East of Dallas off Interstate 30 in Omaha, Texas 75571 and available anytime!