Additional Comments
**Price reduced to ONLY $350 for quick sell.....short on space and needing to use the pasture he's in for some Mares that I do not want exposed to a stud....need to find this one a home QUICK!!!! Sweet, easy to handle, well mannered stud! Bought him late one night to help out a couple who were getting a divorce and unable to keep him. All I know about him is much what I was told the night I picked him up....owner said he was a 3 year old Tennessee Walker Stud that was a little more than green broke.... (read more) Said he took him on a three day trail ride in the mountains about 6 months ago but has not been on him very many times since. Said he has never offered to buck. I can tell you that he is easy to catch, super easy to handle, saddles with no problem, picks up all four feet with no problem, he is a little jumpy when around new things but if you talk to him he settles right down. He loads and hauls easy, not sure about a bath, does not act at all study, currently pastured with two geldings and another stud his size and no problems there. I saddled him and sacked him out and that did not bother him at all. I am not in any condition physically to be riding a young horse that is green broke so have not been on him but you are welcome to come try him out before buying. He currently stands just 14 hands tall which would make him a perfect choice for all you women out there interested in a Gaited horse but unable to find one that is short enough!!! A trip to the vet to have him Gelded and a month with a trainer and you would have one heck of a nice mount!!! I understand having him Gelded + any training he might require will cost money which is why he is priced so cheap! He is a classy looking horse with a beautiful color and sweet disposition! For information or to schedule a time to come take a look at Glider call Stacy at 903-667-4791 or 903-490-2107. I am available anytime! Additional pictures available on request!
Shipping Notes
Shipping available at buyers expense! Call or email for shipping quote! FREE LOCAL DELIVERY!
---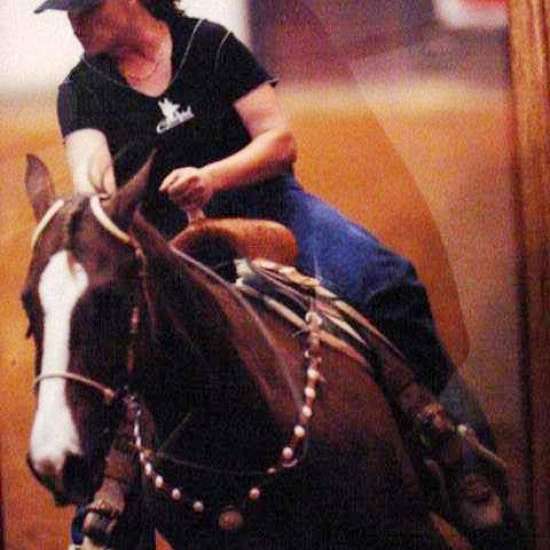 The Right Horse 4 U
I locate, buy, trade and sell a variety of Horses, Ponies, and Miniatures specializing in those that are Kid/Beginner SAFE and capable of making all of you or your little ones Horse Related Dreams Come True! I SELL HORSES "NOT" STORIES!!! I always have several to choose from. Call me anytime at 903-717-1823. Be sure and leave me a message with a number where you can be reached so I can call you back if I don't answer....... (read more) I WANT TO HELP YOU FIND EXACTLY WHAT YOU ARE LOOKING FOR!!! If I don't have the right horse 4 u, chances are I CAN FIND IT!! Located 2 1/2 hours East of Dallas off Interstate 30 in Omaha, Texas 75571 and available anytime!