Additional Comments
Indy is a very sweet, kind gelding who is dead quiet on the ground. He loves to stand cross tied to be groomed and worked on, is wonderful for the farrier and vet, and leads with just a rope around his neck. Believe it or not, this was a former race horse! He is located here at our rescue and has been learning his new job well.

Indy is easy to handle, but likes to go. He does steer well and is very responsive. Even his first day in the ring he was easily doing figure-eights and weaving around jumps without hesitation.... (read more) He just really likes to work! When he walks, it is a working walk, and his trot is a "going somewhere" type trot. He never tries to pull or break gaits, he's just very eager to please and happy happy happy to be back working after a several months off (between retiring at the track and having some down time here at our farm).

Indy is also very brave on the trails, leading boldly his first day. He will likely be a horse that will work very well alone as he is not herd bound and not interested in his trail buddies. He would make an excellent riding partner for an active pleasure rider. With his extended gaits and way of going, he may even make a very nice hunter with a little work.

Please consider adopting Indy today! We hope to get some better pictures soon.
Shipping Notes
We will ship for $1.50/mile.
---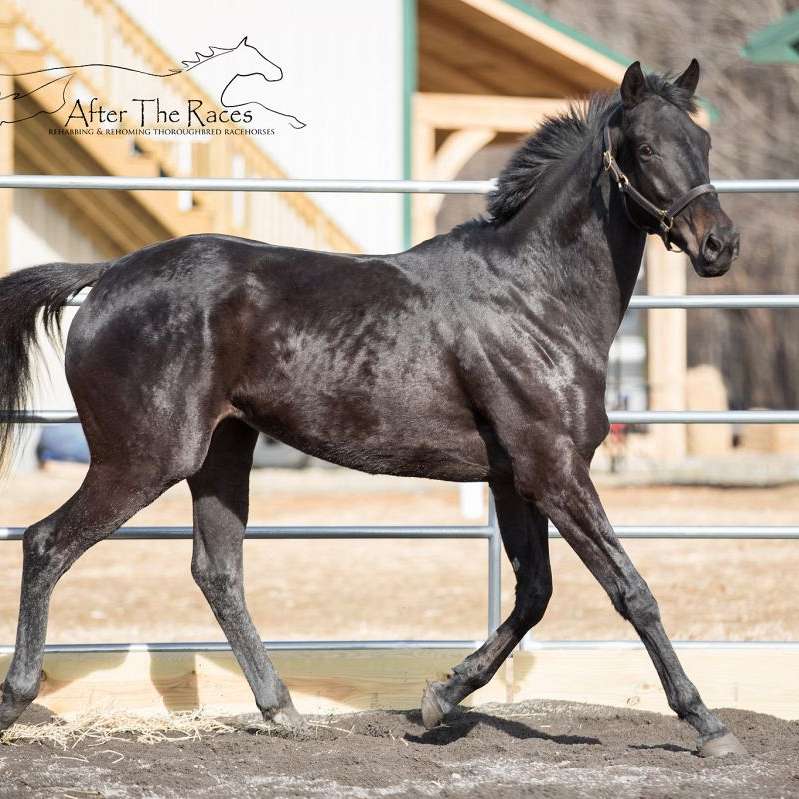 After The Races
A rehabbing and rehoming facility for retired Thoroughbred race horses, here at After the Races we have several nice OTTBs in need of great homes. Adoption fees are low and these horses are capable of going on to any discipline. Right now we have horses who would make fantastic trail or lesson mounts as well as those who could go on to high level showing. Many great projects. Please consider adopting today!