Additional Comments
Bart has been there, done that. He's has worked successfully as a logging horse, has been a team horse in a horse-drawn carriage operation, and has also worked as a single horse on carriage. He's no longer interested in working on a single carriage in a busy environment. He needs to go back to farming, logging or pleasure driving only; a semi-retirement life. Bart is easy to handle, good with the farrier, in good health, has good feet, etc. Price negotiable to right home.
---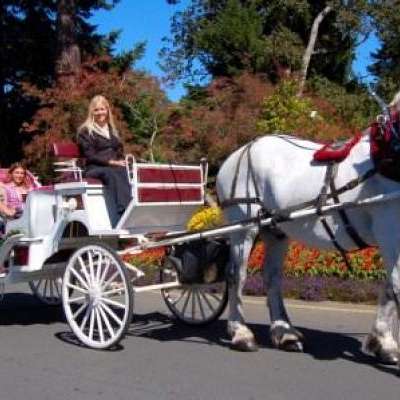 Tally-Ho Carriage Tours
Tally-Ho Carriage Tours is located in beautiful, Victoria, British Columbia, Canada. We are Victoria's original horse-drawn tour company that has been creating unforgettable memories for visitors and locals alike since 1903! Our horses are part of our family of owners, staff and locals who love them.