Additional Comments
HYPP TEST NEG.
I bought Goose as a weanling and started him myself as a 2 yr old. He broke out very nice. He has no bad habits, no buck and is willing to go where you want him to. We use him on the ranch and take him to other branding to rope and drag calves with. He is usually good to hop on during the winter and in spring when he has been laid off. I pony colts on him quit a bit and he stays very quiet. He has great feet, big bone, and good confirmation.... (read more) He he is easy to trim, but has never had shoes. He load well in regular stock trailer. Catches easy, ties well and will stand tied all day if he has to. I have had intermediate riders on him and he does well with them. I don't recommend beginners, I just don't think he is quite ready for inexperienced riders just yet, but he is on his way. He is good out on the trail and like most any horse he does shy away at somethings. I think he would make a good pack horse if you have time to train him for that. I have carried whitetail sheds on him in saddle pan-yards and he didn't mind one bit. His pedigree can be found on www.allbreedpedigree.com. Please only serious inquiries.
---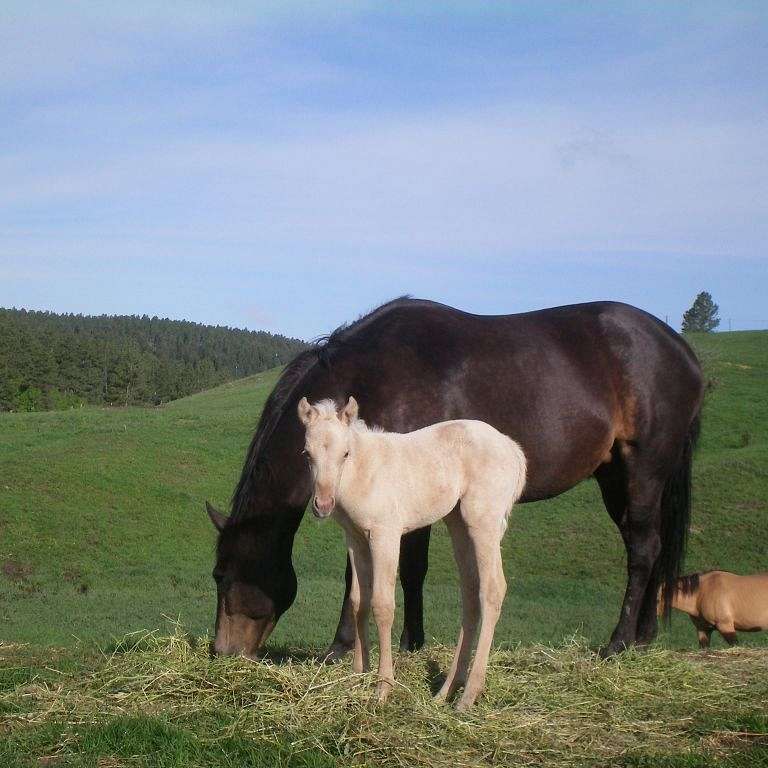 Mill Creek Quarter Horses and Training
Raise Quality, athletic and gentle quarter horses. With Hancock, Poco Bueno, King, Dash for Cash, Watch Joe Jack, Highbrow Hickory, Tanquery Gin, Sun Frost and many more.