Additional Comments
If you know anything about reining horses, there's no reason to explain why this colt will be one of the most athletic cow horse geldings anyone ever rode... Son of Ris Key, out of a daughter of QT Poco Streke, 2nd dam by The Royal Falcon....
Price is drastically reduced since we are liquidating 25% of our herd before winter. Lost lease on summer pasture, and don't want to buy the extra hay to make up the difference.
THIS gelding is one we chose to cut price on because we have not yet started him under saddle.... (read more) We are about halfway through putting 30 - 60 days on the 2008 'herd'.....as soon as we get this one going, price will increase according to cost of training. Or could be a lot more, if he rides as nicely as I suspect he will.
This gelding is a very shapey, very sharp looking boy. Beautiful head and ear with a nice full hip and deep chest. And he should be as cow-y as any horse could get if he lives up to even half of his pedigree.
Two of the best known APHA sires ever. SON of Ris Key Business and out of a finished reining daughter of QT Poco Streke. Second dam by The Royal Falcon. NO HOLES in this pedigree.
Sorry he's so dirty in the photo. He just went for a swim in the pond. It's been really hot here lately.
---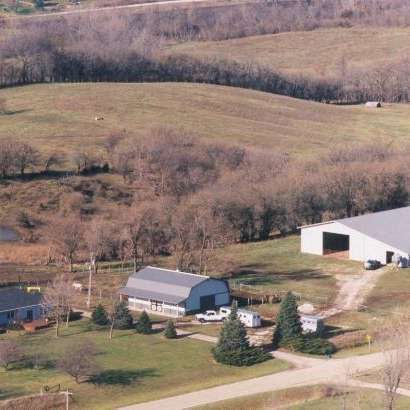 Diaman h Stables
Breeders of APHA and AQHA reiners, cutters, and working cow horses. Standing multiple world champion Ris Key Business - APHA b/w tobiano. (deceased 8/2012) Also in 2011 and 2012 - standing APHA bay roan tobiano son of Color Me Smart (o/o full sister to Peptoboomsmal) 2014 - Pepsis Color Master. Buckskin/dun (dunskin) tobiano stallion - double homozygous (tobiano/black) RR Riskymastrpiece, Doc Quixote, Ris Key Business, Pepsi Poco.... (read more) 5 panel testing as well as LWO done. All good. ;-) We have 200 acres of pasture for horses, all cross fenced into smaller pasture for monthly rotation during the grazing season. The pastures not being used for grazing are open for trail riding by our boarders. We have several paddocks (100 x 200) with run in sheds, as well as the standard stall boarding in the barn. Access to the 60 x 152 indoor riding arena is included in monthly board fees.