Additional Comments
The mare is a 5 year old, 31 inches tall, Sorrel with flax mane and tail, kid gentle, has had kids led around on her some, sweet, easy to catch, leads, loads, hauls, stands tied, easy to handle, bred to our 29 inch tall Champagne Appaloosa Stud for a 2012 Foal. She currently has at her side, her 2011 Colt....he is currently a Palomino Roan color, 4 months old, sire was a 28 inch blue roan with white mane and tail, he has been haltered and led some, gentle colt with lots of personality.... (read more) We will sell them together (3 package deal...mare bred for 2012 foal and 4 month old colt), asking price for the set is $1200 obo OR if you would like to buy the bred mare asking price is $850. If you are interested in ONLY the 4 month old Colt he is ready to wean anytime (eating feed and hay with no problem!) and I will take $250 for him. I am open to all reasonable offers on them together or seperate so feel free to call me with an offer! For information or to schedule a time to come out and take a look call Stacy at 903-490-2107 or 903-667-4791. I am available anytime! Several Miniature Mares bred for 2012 and with or without 2011 foal available. Contact me for information.
Shipping Notes
Shipping available at buyers expense! Call or email for shipping quote.
---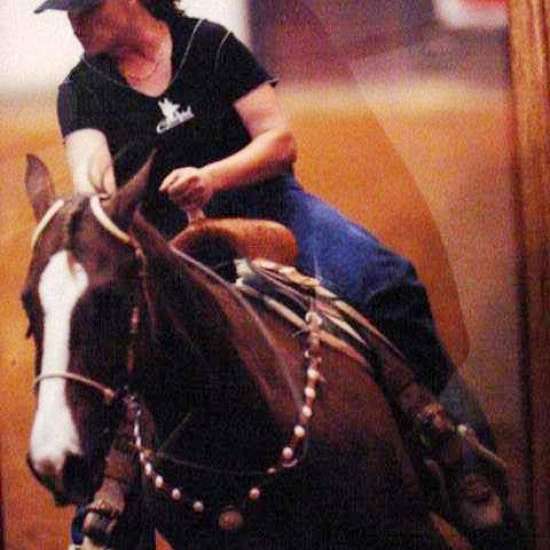 The Right Horse 4 U
I locate, buy, trade and sell a variety of Horses, Ponies, and Miniatures specializing in those that are Kid/Beginner SAFE and capable of making all of you or your little ones Horse Related Dreams Come True! I SELL HORSES "NOT" STORIES!!! I always have several to choose from. Call me anytime at 903-717-1823. Be sure and leave me a message with a number where you can be reached so I can call you back if I don't answer....... (read more) I WANT TO HELP YOU FIND EXACTLY WHAT YOU ARE LOOKING FOR!!! If I don't have the right horse 4 u, chances are I CAN FIND IT!! Located 2 1/2 hours East of Dallas off Interstate 30 in Omaha, Texas 75571 and available anytime!