Additional Comments
For more information and pictures please visit www.sellmyhorses.com or call 1-888-575-4360

DOB: 2003
SEX: Gelding
BREED: American Quarter Horse
HEIGHT: 16.2 hh
COLOR: Sorrel
Barrel Racers, Ropers, Jumpers, check him out!!
Cash is a well broke quarter horse gelding with a phenomenal pedigree for those speed events! He has been on the trails and in the arenas, great with his feet, great with traffic, trailers, & ties.... (read more) Cash has been started on Barrels, and gymkhana events and is showing huge potential"¦

His pedigree includes famous names such as Juno Dat Cash who had an SI of 85, and was the sire of multiple race starters & superior race earners, with 71 AAA offspring, and 30 AAAT offspring! Juno Dat Cash was also the sire of multiple barrel racing winners, and the all-time leading sire of money winners in the BSP-Barrel Daze!
Also right on Cash's papers is the famous Dash For Cash, who had an SI of 114 AAAT!! He was the Champion of Champions Invitational twice, and the 1976 and 1977 World Champion Quarter Running Horse! Dash For Cash was a two-time All-time leading sire, as well he sired 827 winners who earned well over 39 Million dollars!! Dash for Cash was inducted into the AQHA Hall of Fame in 1997 for his incredible contribution to the industry!
Lady Juno, Cash's Great-Grand Dam, had an SI of 104 and was the Champion of Champions in 1980! She also earned the title of Champion Racing Aged Mare. Top Moon, another memorable sire, had an SI of 100, and earned his ROM in Race. He was also inducted into the AQHA Hall of Fame! Top Moon sired many Race winners, World Champions, ROM Race Earners, Show point earners and Earners of Arena ROM's!

Easy Jet, also on Cash's papers, had an SI of 100 AAAT, with an ROM & Superior in Race, and an AQHA Hall of Famer! Easy Jet was the 1969 World Champion Quarter Race Horse, and the 1969 & 1970 Champion Race Stallion. He was also the 1969 2 year old Champion Race Colt and 1970 3 year old Champion Race Colt. Easy Jet won the All-American Futurity, and passed his talents onto many of his offspring. He was the sire of multiple Race World Champions, AQHA World Champions, Barrel Racing Champions, and ROM earners in Racing. As well as many superior race earners and halter point earners.
Hempen another contributor to Cash's pedigree, sired racing thoroughbreds that earned over 3.5 million and racing quarter horses that earned over 7.3 million. He sired 642 performance foals, 450 race & Stakes winners.
This gelding is gonna take you to the pay window! Don't miss out on this great price!

$2500.00 OBO

(Located in Teepee Creek, Alberta)
Please note this horse is listed on a consignment basis, and all information is provided solely by the owner(s) of the horse. sellmyhorses.com will not be held responsible for any false or misleading information pertaining to any and all consignment horses. Prospective buyers should verify all information with the horse owner prior to purchasing the equine.


Shipping Notes
Delivery can be arranged
---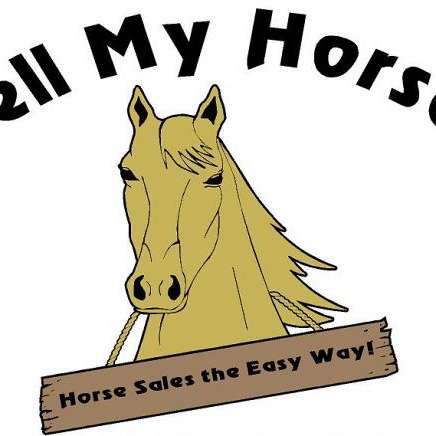 Sell My Horses
Our Horse Brokers assess the needs of both the buyers and sellers to match horses with appropriate owners. Our Horse Brokers provide a number of services to both those with horses for sale, and those looking to buy a horse.