Additional Comments
Ok - lets just start right off the bat by addressing the fact that Robbie isn't a
pretty and refined boy, particularly his head. He has a Roman nose and there
are no two ways about it. Robbie is a working ranch horse and pretty is as
pretty does - words to live by when it comes to horses! This is a B-R-O-K-E
gelding and we do mean broke in every sense of the word. He is about as handy
as they come and horses like Robbie are an absolute blast to ride!... (read more) As a trail
horse, Robbie will go through whatever you point him at, open gates, ride by
traffic, etc. When you want to do something that requires some speed and handy
footwork, ask him and sit deep! Robbie has not only moved cows on a working
cattle ranch but also team penned. He is quick, turns on a dime, works off of his
haunches, and has a serious neckrein. You can also pitch a rope off him if you
wish. Be sure to watch his video to get a feel for just what this little
powerhouse can do. He is a compact boy with a lot of body on that 14.3hh
frame! Our only complaint with Robbie would be what we typically find with
working horses - he is not a lovey dovey horse. He is a working horse. He can
certainly become affectionate but don't expect him to give you kisses right away
when you come to meet him! He is all business!
Shipping Notes
Delivery is available
---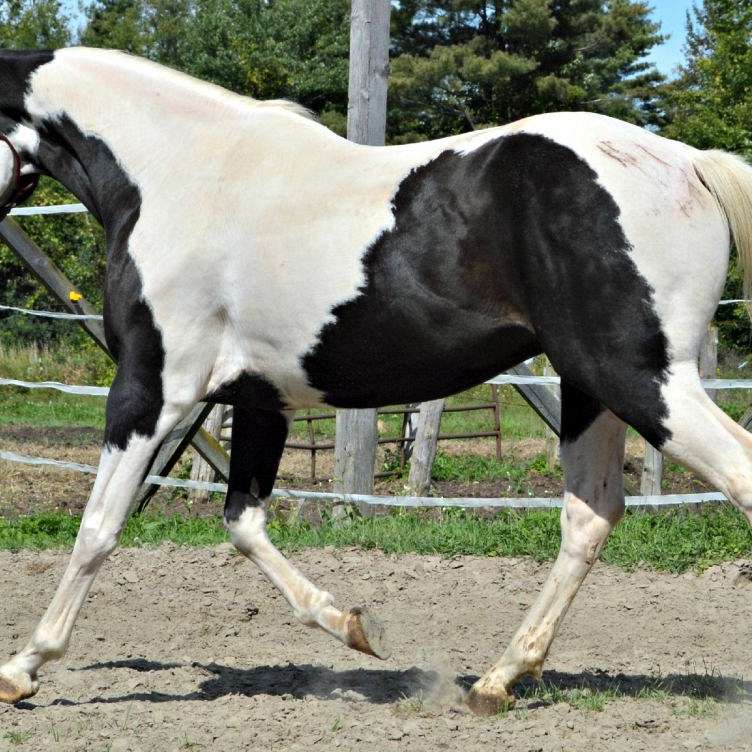 Red K Stable
Equine sales. Be sure to visit our website!