Additional Comments
"Velvet" is a uniquely-colored appy mare. 15H, smooth-mouthed (about 18?), easy-keeper, and a good trail horse for an intermediate rider. I bought her last fall for my beginner trail riders, but she gained weight over the winter, is feeling good, and needs someone who can handle her occasional stubborn moments. No buck, no rear, no bolt, and she's not spooky, but she can test her rider at first. I'm also having a difficult time finding the right saddle for her.... (read more) I think she might do well with a gaited saddle, but I don't own one. I am pricing her low accordingly. Velvet had her teeth floated last fall, and she's up to date on vaccinations and deworming. This is a solid, sound horse who doesn't need shoes or grain. She will ride out alone or with a group and she crosses water, bridges and uneven terrain. Nice trail horse for the right person. $500 firm. Call 507-340-7859 or email a response to this ad.

---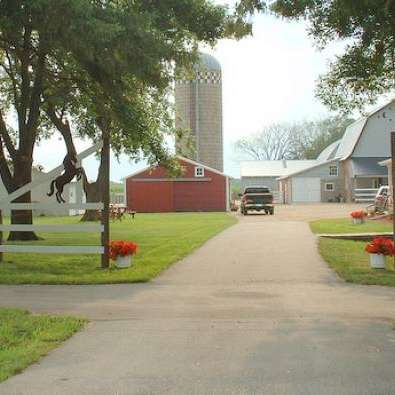 Fort Ridgely Equestrian Center
Our farm is located just north of Fort Ridgely State Park, in the scenic Minnesota River Valley. We offer full boarding, guided trail rides, lessons, and training.