Additional Comments
This beautiful boy is a grade Quarter Horse gelding, 15 years young, and a strong 14.3H. I bought "JB", hoping he would work for my beginner trail rides. He's just too broke, too sensitive, and would rather walk faster than slower. Why so cheap? JB has an old injury on his right front hoof, and at a trot it is apparent. He's been ridden hard despite that, working as a ranch horse, and it's taken awhile for him to realize that life can be relaxing and fun.... (read more) (and that people can be nice). He's now easy to catch and saddles up very well. Loads great, stands for mounting, can tackle ANYTHING on the trail, will lead or follow, and can spin around your leg and neck rein with a light hand. I think if someone had the time to do a lot of massage on his shoulder, he might get over that slight tightness. That seems to be the issue, not his foot at all. He has REALLY hard, thick hoof walls, and doesn't need shoes. Everything else about JB is healthy and sound. He had a power float last fall, and he's got a current coggins. Please consider this guy only if you are a sensitive rider who knows seat and leg cues, and if you are looking for a horse that can cover some ground at the walk. JB is a special gelding. $350. Email me or call 507-340-7859 for more info.

---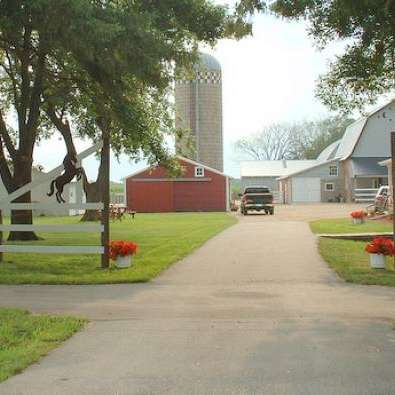 Fort Ridgely Equestrian Center
Our farm is located just north of Fort Ridgely State Park, in the scenic Minnesota River Valley. We offer full boarding, guided trail rides, lessons, and training.