Additional Comments
Tilly has had consistent veternarian care, proper hoof care and quality training.
Tilly has a nice flat walk with a head shake and a nice canter on both leads.
She is for sale simply to find her a good using home. She has "tested" new riders with a refusal to move forward and even a hop but never a rear, buck or take off. We usually give her the big 1-2-3 belly kick and she is back on track. When ridden consistently this is rarely necessary!... (read more) I have given lessons and Tilly and she has actually been a project here at the barn for teenagers learning to train TWH's. They have done a nice job. About the only drawback for Tilly at this time in her growth is her inability to be ridden by heavier than average riders. She is best with a rider less than 175lbs due to her small frame.
Tilly just had her teeth floated, shots, wormer and hooves trimmed.
She trailers, cross-ties, bathes, stands for farrier.
Video clip shows her not standing for mounting. This is a rare moment but she had not been ridden in over a week so it's also an honest moment,
Watch Silly Tilly 5 Year old Mare Sold
---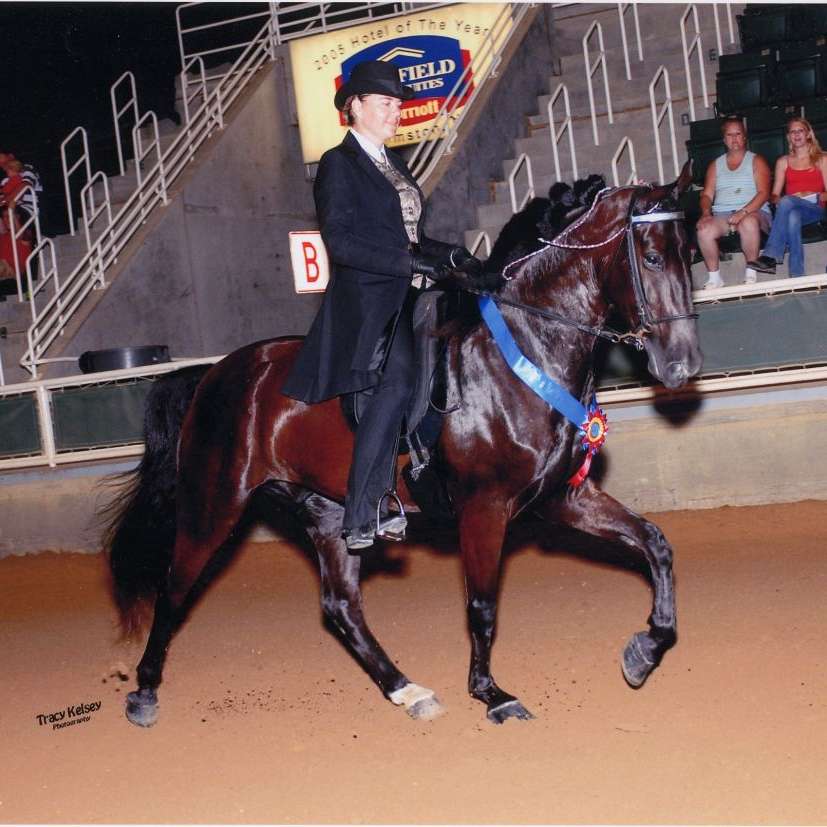 Milestone Walking Horses
Roey Mobley provides quality dressage based Tennessee Walker training. I have 20+ years experience to offer and an honest, willing attitude. All flatshod. English, western, dressage, versatility.