Additional Comments
Brandy was rescued from auction by a local rescue a few years ago. She was thin and showed signs of abuse. They rode her and found her to be well trained but too nervous for a beginner or to use as a lesson horse. She didn't buck or rear but was very responsive to your cues. I've had her for about 6 months and have never ridden her due to my own confidence issues. She's distrustful of strangers but settles down once she gets to know you. I've groomed and bathed her with no problems at all.... (read more) She was perfectly still for her bath. She wants to bond with someone but I have too many rescues here and not enough time. She's short but very stocky with big brown eyes. Maybe Quarter/Welsh cross? She'd be a cute little trail horse and I think she'd work best for a confident and experienced owner.
---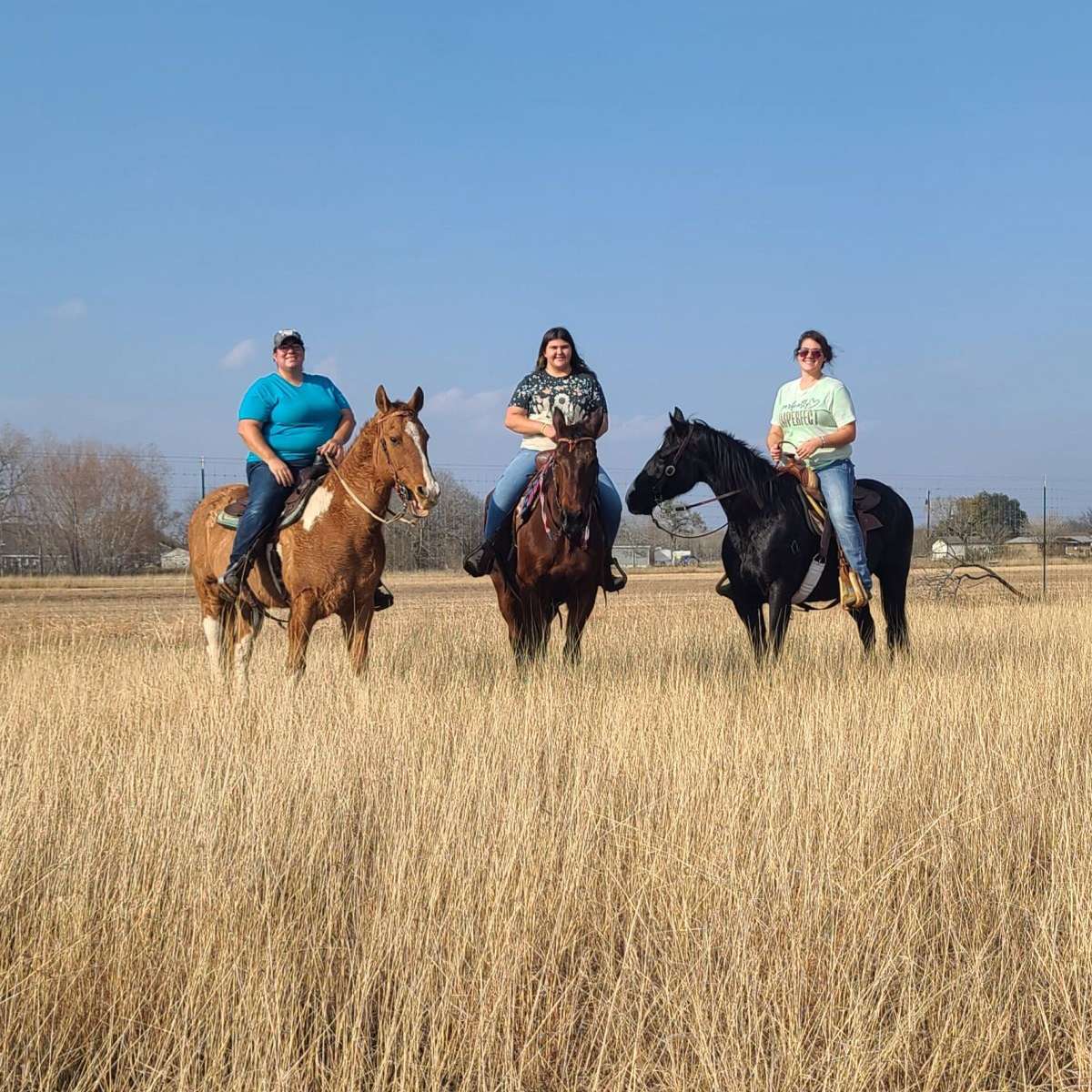 Parita Creek Stables
We are a privately funded equine rescue located in San Antonio, TX. Due to a new job and changes in our family we are only able to take in several rescue horses a year. If you have, or know of, a horse in need, please feel free to contact us. We have a large network of friends and fellow rescuers that are willing to help. Whether they come to us by way of neglect, auction or donation, our mission remains clear and constant: "To educate owners on the humane treatment of horses everywhere and to find homes for abused or neglected equines of all ages and descriptions."