Additional Comments
Due to financial responsibilities I have to sell my beloved zebra stallion. Ziggy is the smartest and loyal animal I have ever encountered. He is trained to spanish walk, bow, smile, count. I have been on him 3 times now and he is doing well. He has been harnessed and is ground driving beautifully. I have used him to do seminars and teachings to teach kids and adults about responsibilty, conservation and self awarness. He is use to being in the public.... (read more) I won't sell him to just anybody. You must have experiece with wild animals such as mustangs. Wild donkey or other exotics. Or at the bare minimum willing to take lessons from Sammi Jo Stohler. www.zebraguru.com Ziggy is priced well below what he is worth. I am looking for a great home thats is willing to further his teachings. For more pics or information please call me at 303-243-1030. Pic taken of him at 2011 NWSS after he won the costume class with his other chain gang people.
---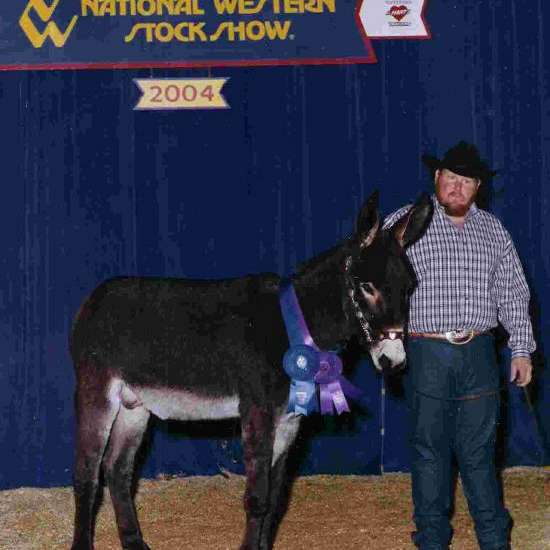 Iron Pony Training and Sales
Quality horses for quality people, offering several breeds and disc. "love all breeds including the long eared kind"