Additional Comments
!!!!ATTENTION: THIS COLT HAS NOW BEEN GELDED! Here is a great 4-H starter, or whatever else you're interested in starting! Ace is calm, gentle, and well mannered.He's been started Natural Horsemanship style, and he's doing great, fully broke in.
Sidepasses, backs, dead stop at a 'whoa'- no need to touch the reins! His sloooowwww western pleasure lope is like riding a cloud! Loads like a dream, stands for farrier, bathes. Also has beautiful markings, a forehead star, a heart on his butt and a heart on his right shoulder.... (read more) I trained him all myself, rode him all summer ( 2010) and I'd let a 5 yr old kid ride him, he's that good. My husband says that he's the calmest colt he's ever seen!
Took him on two 18 mile trail rides on the road... He did great, good with traffic, dogs, you name it. rode him in a creek up to his neck and he loved it. This was his first summer of training, and he'll only get better! I train my own, and I raised this guy from a baby, he has no bad history. No nasty manners, never bites or kicks, polite and friendly! This guy is a puppy dog! He has King, Two Eyed Jack, and Three Bars in his lines. (allbreedpedigree.com) Smart as a whip and tries hard to please! Can't go wrong!
I don't really want to sell, but I'm training, and can't get another till he goes. If i was keeping a horse to ride, he'd be the one! Email for more pix/ info or call, serious adult inquires only.
---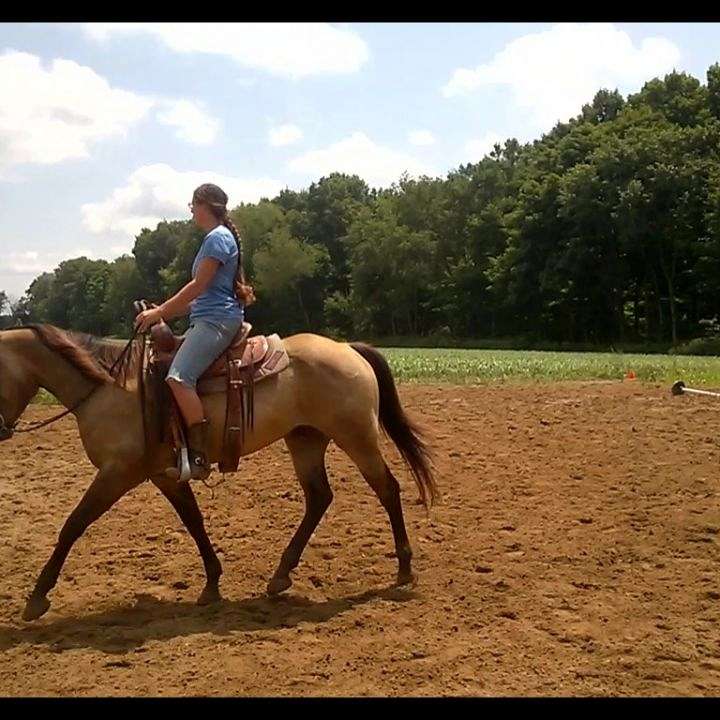 Rw Quality Started Horses
We specialize in starting young horses and putting a solid foundation on them. These days, the best insurance policy a horse can have is good training, and being able to be handled easily, by anyone! We try to do that for all our horses. We want each one of our horses to end up in a home where they will be highly valued, understood, and can understand what is asked of them. We strive to put an easy handle on each of our colts with the hope that their cheerful obedience and good attitude will make them a valuable asset to whomever buys them.... (read more) We attempt to place our horses where they will excel....(If you want a relaxed trail horse, we probably won't sell you a horse that we feel would be best suited to high end completion.) If you decide on one of our colts, we will give you a lesson on their training, making sure that you fully understand each other before you take him home.