Additional Comments
Looking for that perfect BOMBPROOF outstanding, good looking KID PONY that you know if SAFE for your kids or grandkids??? LOOK NO MORE!!! Little Britches is as good and SAFE as they get!! Beautiful little Mare who's 8 years old and stands 35 inches tall with a stout build, baby doll head and all the color you could ever want...BLUE ROAN!!!! Cute, cute, cute!!!! Put the kids in the pen with her and go inside to do your chores or relax because this Miniature Pony will BABYSIT for you and the only thing she asks for in return is a little feed, occassional treats and all the LOVE you can give her!!!... (read more) Cheapest babysitter/lawn mower/friend youand your little ones will ever know!!!!! PONIES LIKE THIS ONE ARE FEW AND FAR BETWEEN AND ABSOLUTELY PRICELESS!!!! I could go on and on! $1500 is the asking price and once you get her home you will know you stole her!! Cheap, cheap, cheap for what she is!! Only 8 years old means that she will still be around when your kids have kids! She is absolutely adorable and the best of the best!!! Gentle and SAFE on the ground or when they are on her back....I am going to say it again.....THEY DON'T GET ANY BETTER THAN THIS!!!! For information or to come give her a try....and yes, please bring the kids...call Stacy at 903-490-2107 or 903-667-4791. I am available anytime! Others available but they can't hold a candle to LITTLE BRITCHES!!! Additional pictures and video clips available on request!
Shipping Notes
SHIPPING AVAILABLE AT BUYERS EXPENSE! CALL OR EMAIL FOR SHIPPING QUOTE! FREE DELIVERY WITHIN 30 MILES OF DEKALB TEXAS!!
---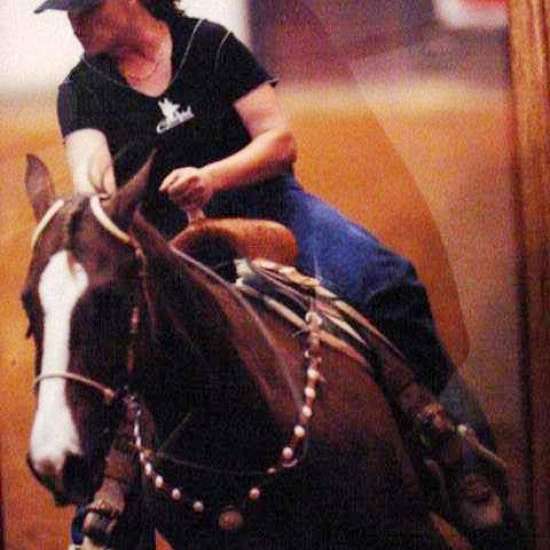 The Right Horse 4 U
I locate, buy, trade and sell a variety of Horses, Ponies, and Miniatures specializing in those that are Kid/Beginner SAFE and capable of making all of you or your little ones Horse Related Dreams Come True! I SELL HORSES "NOT" STORIES!!! I always have several to choose from. Call me anytime at 903-717-1823. Be sure and leave me a message with a number where you can be reached so I can call you back if I don't answer....... (read more) I WANT TO HELP YOU FIND EXACTLY WHAT YOU ARE LOOKING FOR!!! If I don't have the right horse 4 u, chances are I CAN FIND IT!! Located 2 1/2 hours East of Dallas off Interstate 30 in Omaha, Texas 75571 and available anytime!