Additional Comments

MAC is an 11 year old, 15 hand tall, white and sorrel Paint Gelding that is perfect for any age and/or experience level rider! He has an outstanding handle! Neck reins, OUTSTANDING STOP AND BACK UP, easy to catch/load/haul, stands tied, stands for farrier, picks up all four feet for cleaning, bathes, clips, gets along great with other horses, ponies or even miniatures (he's currently pastured with ones from 29 inches to 15 hands!!), easy to saddle/mount/handle/ride, NO SPOOK, NO BUCK AND NO BAD HABITS!... (read more) Sells with current coggins and will provide health papers at no additional charge to out of state buyers! TEETH FLOATED RECENTLY AND CURRENT ON VACCINATIONS! If there is a hole in this Gelding I am yet to find it!!! HE IS OUTSTANDING and an absolute joy to have around!! The people I got him from said that he was the horse they would put company on when they would go riding because they knew he was SAFE for anyone to ride! He will make the you look and feel like you know what you're doing even if you don't!! They purchased him a few years ago from a Team Roper out of Louisiana that had competed on this Gelding. Said to be a Roping Horse * HEAD OR HEEL * PEN OR PASTURE....I myself do not rope and do not have the time to verify this information but I can tell you that a couple of times I have watched him round up all the Miniatures in his pen and he seems to be very cowy! I'm selling him as a BEGINNER SAFE KID HORSE that anyone can ride and do not have him priced as a Roping Horse but if thats what your looking for you might want to come give him a try! I do have access to an arena with a box and cattle in a pasture, just do not have the two (box and cattle) together. He is also suppose to have been around the barrel pattern some at a walk and trot....I wouldn't say he is patterned but he definetly has a good enough handle for you to do anything you want off him!!! HE HAS EXPERIENCE TRAIL RIDING, GRAND ENTRY, PARADES, PLAYDAY, RIDING LESSONS, AS A KID HORSE, RIDING DOWN THE SIDE OF A BUSY HIGHWAY, RODEO, ROPING, BARRELS, RANCH HORSE AND AS A FAMILY HORSE THAT PEOPLE LEARNED TO RIDE ON!!!! HE IS 11 YEARS OLD, 15 HANDS TALL, STOUT ENOUGH FOR ANYONE TO RIDE A-N-D BEST OF ALL, HE IS A GELDING....let me refrase that..... HE IS A "GOOD LOOKING" PAINT GELDING!!!!!!!!!!!!!!!!!!!! FINDING A HORSE THAT CAN HOLD A CANDLE TO THIS ONE WON'T BE EASY TO DO!!!!!!!!!!! HE IS PERFECT!!!!!!!!!!!!!!!!! I am open to all reasonable offers however I know that a horse like this is PRICELESS!!!!! For information or to schedule a time to come give MAC a try call Stacy at 903-667-4791 or 903-490-2107. I am available anytime! Additional pictures and video available on request!
Shipping Notes
SHIPPING AVAILABLE AT BUYERS EXPENSE! CALL OR EMAIL FOR SHIPPING QUOTE! FREE DELIVERY WITHIN 30 MILES OF DEKALB TEXAS!
---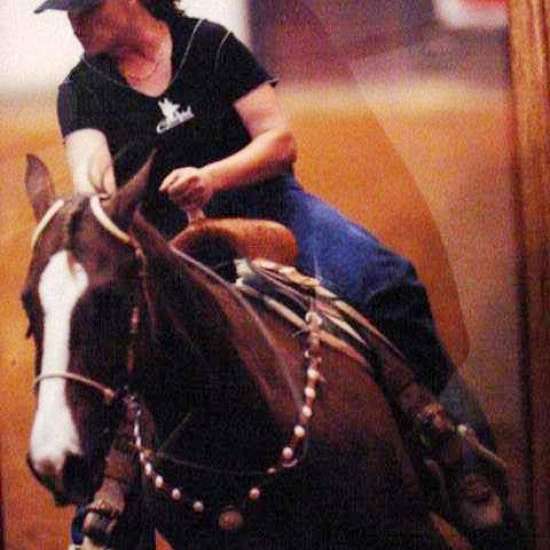 The Right Horse 4 U
I locate, buy, trade and sell a variety of Horses, Ponies, and Miniatures specializing in those that are Kid/Beginner SAFE and capable of making all of you or your little ones Horse Related Dreams Come True! I SELL HORSES "NOT" STORIES!!! I always have several to choose from. Call me anytime at 903-717-1823. Be sure and leave me a message with a number where you can be reached so I can call you back if I don't answer....... (read more) I WANT TO HELP YOU FIND EXACTLY WHAT YOU ARE LOOKING FOR!!! If I don't have the right horse 4 u, chances are I CAN FIND IT!! Located 2 1/2 hours East of Dallas off Interstate 30 in Omaha, Texas 75571 and available anytime!