Additional Comments
Sister is a 12 year old Quarter Horse Mare that stands approximately 14.3 hands tall. She was a coupld of young girls Playday horse 3 1/2 years ago but has spent the last 3 years raising two of the best looking PALOMINO Babies around! OUTSTANDING PRODUCER that throws babies with a to die for baby doll head and nice rear end! We rode her for the first time in three years the other day (videos available on request!!!)...she has an outstanding handle/stop/back up/neck reins!... (read more) However, she will need a tune up and currently gives you a little trouble saddling and mounting....she takes some time and patience to get her to stand still for both! Pretty sure most of that is caused from problems with her teeth when she was competing three and a half years ago. I just had her teeth floated and its going to take time for her to realize that her mouth is not going to hurt when she's ridden. She is easy to catch, load, haul, stands for farrier, picks up all for feet with no problem, has brand new coggins papers, and is 100% sound with no current health or soundness issues. THIS IS THE MOST LOVABLE, SWEET MARE YOU WILL OWN! She was registered with the American Quarter Horse Association at one time however her previous owners misplaced her papers before registering her in their name, they could not remember her registered name OR the name of the folks they bought her from, so she will sell as unregistered without QH papers. For information or to schedule a time to come give her a try call Stacy at 903-490-2107 or 903-667-4791. i am available anytime! Additional pictures/videos available on request!!!! CASH ONLY!!!!!
Shipping Notes
SHIPPING AVAILABLE AT BUYERS EXPENSE! CALL OR EMAIL FOR SHIPPING QUOTE! WILL DELIVER FREE OF CHARGE WITHIN 30 MILES OF DEKALB TEXAS!
---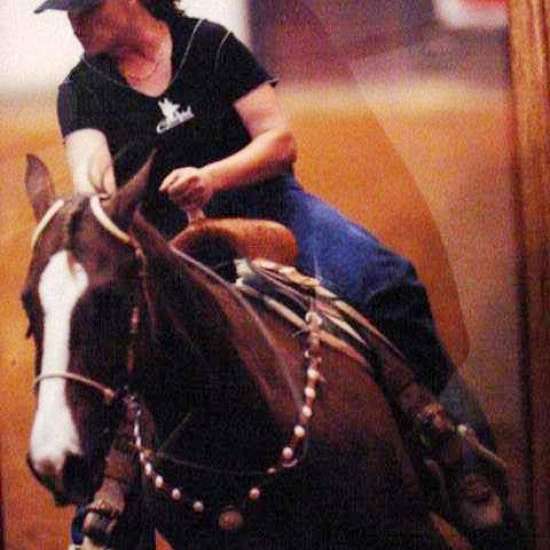 The Right Horse 4 U
I locate, buy, trade and sell a variety of Horses, Ponies, and Miniatures specializing in those that are Kid/Beginner SAFE and capable of making all of you or your little ones Horse Related Dreams Come True! I SELL HORSES "NOT" STORIES!!! I always have several to choose from. Call me anytime at 903-717-1823. Be sure and leave me a message with a number where you can be reached so I can call you back if I don't answer....... (read more) I WANT TO HELP YOU FIND EXACTLY WHAT YOU ARE LOOKING FOR!!! If I don't have the right horse 4 u, chances are I CAN FIND IT!! Located 2 1/2 hours East of Dallas off Interstate 30 in Omaha, Texas 75571 and available anytime!