Additional Comments
BEAUTIFUL Red and White Paint Mare this girl is DOG gentle has NEVER bucked kicked rared or bit me I trained her and love her to pieces..... She has been on MANY night rides through towns and even through McDonalds, Taco Bell, Taco Bueno and even tied outside of Waffle House at 4 am one morning in Yukon, Oklahoma she rides under saddle or just bareback which is the way I usually ride she has changed down many of runaway horses for me where one of me or my friends got bucked off and GI would run them down for us lol she is an extremely well broke horse I haven't been riding her at all in the last 6 months due to having a baby, working non stop and caring for my 4 month old daughter last time I rode her were at the Binger rodeo in Binger, Oklahoma and she was pretty uncomfortable due to being pregnant and this is her first pregnancy after I took the saddle off and just rode her bareback she was fine but with the saddle cinched up she was liking it and all she was doing was throwing her head and prancing aroud I have had her so long I feel like I knew what she was thinking I would honestly be comfortable putting my 4 month old on her with me and going on a ride...... (read more) My friend that alway's rode her was VERY VERY green at riding that's why he alway's rode her and he loved her dearly I was not ever going to sell her because of him riding her however in August he was in a bad truck accident and we lost him so he isn't with us anymore and there isn't really anyone to ride GI Who actually goes by DIXIE :) I have cutting horses and have turned what time I have to be with my horses to them Dixie has been to about 10 Sortings and does ok but she's not bred to do that kind of work He dad was the 2002 Pinto World Champion her great grandpa was Seattle slew although she isn't very fast lol she more enjoys the relaxed laid back life she don't mind to lope but to full out run you have to really push her to make her go she will but it takes time :) I can't stress how gentle this little mare is she would make a great kids horse cause she will just follow the other horses if you let her or will just walk around for days I love Ms Dixie (GI) However I don't have a use for her and I have had her for about 3 years she has been wonderful to me and a great beginner horse for the friends I have or had :( that couldn't ride very well but it's time for her to babysit someone else... Dixie will only get better with her age considering she's only 7 years old and this gentle. She's easy to load, clip, trim, saddle, catch, stands to mount, slide off her butt, crawl under her belly, no spook, sweet tempered mare she is due to have her foal in March or April she was accidentaly bred to a Foundation bred stud we no longer have but he was the only stud she was exposed to and was a complete accident but the daddy to this foal is dog gentle the first time he was ever mounted as a 2 year old he never bucked, rared or anything he was extremely gentle and I know with the two parents this foal will have it will have the same disposition as it's momma and Dad which is AWESOME! If your looking for a really good natured mare who you don't have to worry about tossing you or getting you hurt this is the one. I live in Shawnee, Oklahoma and have a truck and trailer I can deliver her anywhere with paid delivery of course and I have lots of pictures and for SERIOUS inquiries I can even take a few videos please just don't waste my time. I will want pictures or proof of you being able to care for her when I was riding her on a regular basis she would turn solely off my feet and could do that again with a little bit of work she learns easy and has been around everyblock in Okahoma and Missouri lol Call me if your interested in this amazing one of a kind mare.
405-323-5183

O and she has earned ROM points and I have no idea what that is but I have a STACK of papers that go with this little mare. Dang lol i am forgetting so much that she has done but another is my little sister has rode her in several parades and I have even shot a pistol off her back only for fun and she just jumped a little bit but was alright with it. Also the picture I have posted is from last summer when she was being rode 2-5 times a week shes a lot heavier now lol but she's also expecting soon.
---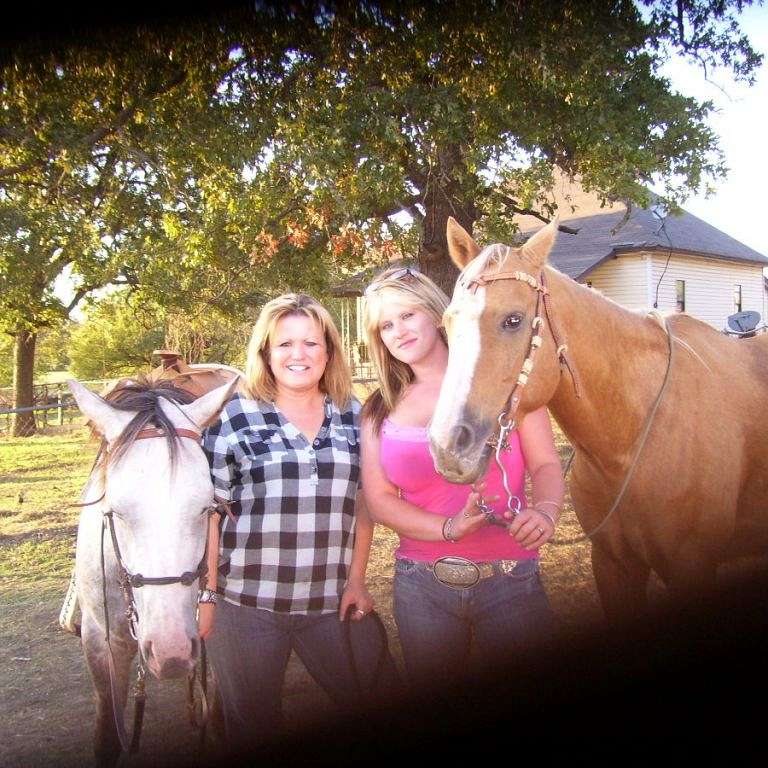 Just Another Ranch
We Love all of our horses and those we have on consignment.... We love all animals and those that we sell no matter the time we have had them we get attached and we want them to go to the very best home possible and like to stay in touch with the new owners and keep the previous owners updated on their new home... We specialize in horses for novice riders, riders over the age of 50 and just all around safe family horses...... (read more) I personally spend A LOT of time on the ground and on their back the majority of the pictures and videos you'll see of any horse we offer for sale will have myself on them... I offer a 30 day guarantee with every horse I sell that excludes the actual owner that states ... " If you are not satisfied with the horse you have purchased with me you have 30 days to contact me and I will reconsign it for you free of Commission ( There is never any cash refunds) you just pay the cost of their food... You pay for transport and the horse has to be returned in the same condition it was sold to you in" That is to insure the horses go to forever wonderful homes.. I have references upon request... We also have saddles and tack for sale that we can usually work out package deals on... We also can deliver any horse anywhere in the United States. Thanks and God bless.....