Additional Comments
***IF YOU ARE AN ADULT OR CHILD LOOKING FOR THAT PERFECT HORSE/PONY FOR 2011 ... ONE THAT IS BEGINNER AND KID SAFE, HANDLES GREAT, EXPERIENCED AND CAPABLE OF MAKING ALL YOUR HORSE RELATED DREAMS COME TRUE ... GIVE ME A CALL TODAY!!! I CURRENTLY HAVE ATLEAST FOUR HORSES/PONIES THAT ARE EXACTLY WHAT EVERY FAMILY NEEDS AND THEY ARE PRICED TO SELL!!! ***

SCOOT SCOOTER a.k.a SCOOTER is a line back Dun Gelding that stands 13.1 hands tall with an exceptional build, loads of personality and as sweet as they come!... (read more) He is a perfect choice for a beginner child or ADULT and exactly what every family needs to own due to his outstanding handle! He has an out of this world handle!! Best of the best kneck rein, stop and back up!! Though he might not be a perfect choice for an easily intimidated, timid rider due to his quick response and the fact that he is not a dead head he IS a wonderful choice for any BEGINNER OR CHILD's 1st horse!! If you are an adult thats looking for something closer to the ground that you can carry on trail rides or rides with friends SCOOT SCOOTER is PERFECT!! I have walked the barrel pattern on Scooter and if he is not already patterned, he handles so well you wouldn't know it!!!! This makes him an excellent choice for anyone searching for a PLAYDAY horse for the 2011 season!!! This is a "BEEN THERE, DONE THAT" pony that is as close to BOMBPROOF as they get! Experienced, perfect age, and cute as a button! Easy to catch, load/haul, stands tied, stands for farrier and picks up all four feet with no problem, bathes, clips, 100% sound with no past or present health or soundness issues, current coggins AND health papers, just trimmed, up to date on all wormings and just vaccinated for 2011!!! NO SPOOK, NO BUCK AND NO BAD HABITS!! He does what he's asked when you ask him! For information or to schedule a time to come give the outstanding hard to find Wesh pony a try before it's to late Call Stacy at 903-490-2107 or 903-667-4791. I am available anytime! Also have a 14.3 Sorrel Gelding and 16.3 Draft Mare with the same type of description as SCOOTER For Sale! Make one trip, try three horses and leave here with THE HORSE YOU'VE BEEN SEARCHING FOR!!!
Shipping Notes
SHIPPING AVAILABLE AT BUYERS EXPENSE! CALL OR EMAIL FOR SHIPPING QUOTE/INFORMATION. WILL DELIVER FOR FREE WITHIN 30 MILES OF DEKALB TEXAS!
---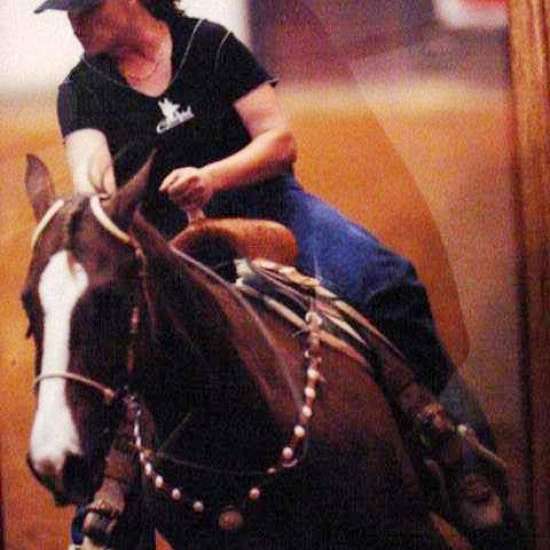 The Right Horse 4 U
I locate, buy, trade and sell a variety of Horses, Ponies, and Miniatures specializing in those that are Kid/Beginner SAFE and capable of making all of you or your little ones Horse Related Dreams Come True! I SELL HORSES "NOT" STORIES!!! I always have several to choose from. Call me anytime at 903-717-1823. Be sure and leave me a message with a number where you can be reached so I can call you back if I don't answer....... (read more) I WANT TO HELP YOU FIND EXACTLY WHAT YOU ARE LOOKING FOR!!! If I don't have the right horse 4 u, chances are I CAN FIND IT!! Located 2 1/2 hours East of Dallas off Interstate 30 in Omaha, Texas 75571 and available anytime!