Additional Comments
I promise that MAX A MILLION is a "One in a Million", "ONCE IN A LIFETIME" FIND!!!! It's not everyday that you come across one with the experience, history, ability, capabilities, outstanding disposition, want to, color, good looks, and build that you will find with this 14 year old Chocolate Dapple Palomino Paint Pony!!! MAX stands 12.2 Hands (50 inches) tall which is under legal pony height (pony height = 52 inches) in most states!!! I have not owned him long...... (read more) actually traded two ponies for him a few weeks ago. He came from Louisiana and the lady who owned him made a living with pony carousels...she had tried using MAX as a replacement following the death of one of her main ponies however, Max is much longer and bigger than the others which meant he had a longer stride and walked faster than the rest. Someone had to walk beside him to make him walk slow so rather than continue to pay extra help to walk beside him she felt replacing him was the best option for her and for MAX since his true passion is competing as a barrel racing pony! He was used on the pony carousel for more than 3 months and was also used to give riding lessons to a 5 year old girl. When I tell you what all he has done prior to this you will see that those 3 months was a much deserved break for this outstanding Gelding! Pretty sure you will also agree with how special he is because he has the ability to relax for riding lessons and a pony carousel!! Alot of ads claim that a horse or pony has been there done that and until meeting MAX I "thought" I had sold several Beginner safe Kid Horses that had.....NONE OF THEM WERE AS EXPERIENCED AS THIS PONY and if they had anywhere close to the experience he has, you certainly was not able to put a child on them for riding lessons! So let me tell you the history on this guy.......
Max is said to be capable of running 1 second off a 1D Barrel Horses Time!!!! I have not had the opportunity to run him myself yet (CAN'T WAIT!!!) but I have took him through the pattern at a walk and trot and no doubt he knows the pattern AND he will walk and trot it on a loose rein! I plan to haul him to an arena sometime this week to make a run on him, once I do I will be able to tell you how he is in the alley and how he does when asked to walk back into the arena after a run. He is not only a finished, patterned, competitive Barrel Pony....he also does the poles, has been used for goat tying, been roped off of (no idea if he will work a rope or not but plan to find that out this week also!), done all other PLAYDAY events, ridden on trail rides, in parades, grand enteries, and of course used for riding lessons. He does require a tie down but seems to have a great mouth and works fine with any bit. He does not spook and has no buck, no barn sour issues or buddy sour problems, crosses creaks, he's easy to handle, neck reins great, excellent stop and back up, stands while mounted with no problem, easy to catch/load/haul, stands tied, picks up all four feet, stands for farrier, baths, clips, 100% sound with no past or present health or soundness issues, current coggins (will provide health papers to out of state buyers at no additional charge), up to date on all wormings/vaccinations, recently had teeth floated and sheeth cleaned and was recently trimmed!!! He is a perfect size, perfect age, he's nice looking, willing, and has a head full of sense! You do have to pull him up when you first start riding to keep him in a walk but he will listen to voice commands and knows the words "WHOA" and "EASY". Has some spunk to him but with everything he has done, you can't expect anything less! Not the right pony for a beginner "timid" rider but would be perfect for an experienced child or even a beginner child who would not be happy with a lazy dead head pony! If you have a little one that is ready to compete THIS IS THE PONY THAT WILL TAKE THEM STRAIGHT TO THE TOP AND INSURE THAT ALL THEIR HORSE RELATED DREAMS COME TRUE .... SAFELY!!!! He is priced to sell at $3500 however price is somewhat negotiable to the right home!!! For information or to schedule a time to come try him out call Stacy at 903-667-4791 or 903-490-2107. I am available anytime! Arena with barrels on premises and access to local arena with good ground also available! NO TRADES FOR HORSES/PONIES ACCEPTED AT THIS TIME!!! Email or call me with information/pictures/prices of what you have to trade. CASH ONLY!!! NO CHECKS, ETC.!!! Will hold for short period of time but only with 1/2 of agreed sell price paid down (non refundable!) in CASH! Ponies like MAX A MILLION only come around once in a lifetime "if you are lucky" so don't miss the opportunity to atleast try this Gelding!! You will not want to compete against him!!! He is the kind that will have the competition giving up anytime he pulls up at a competition!!! He has ALL the right type of experience and ability to literally pay for himself in no time....THIS PONY IS PRICELESS!!!!!
Shipping Notes
Shipping available at buyers expense! We use uShip.com for all of our shipping needs and have always been extremely happy with transporters found through that site!! Call or email for shipping quote or go to uShip.com for a free quote! FREE delivery within 30 miles of De Kalb TX.
---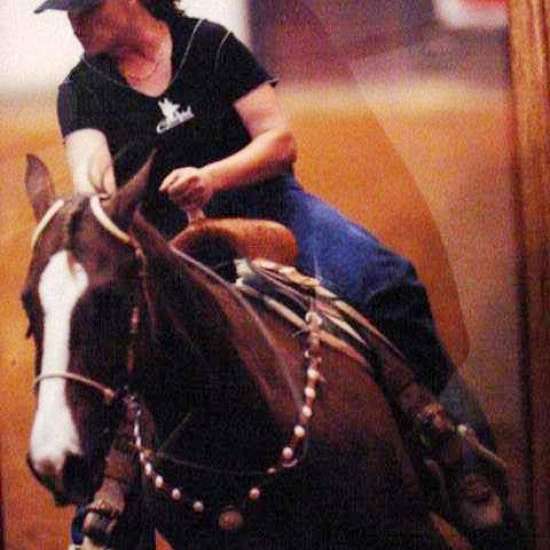 The Right Horse 4 U
I locate, buy, trade and sell a variety of Horses, Ponies, and Miniatures specializing in those that are Kid/Beginner SAFE and capable of making all of you or your little ones Horse Related Dreams Come True! I SELL HORSES "NOT" STORIES!!! I always have several to choose from. Call me anytime at 903-717-1823. Be sure and leave me a message with a number where you can be reached so I can call you back if I don't answer....... (read more) I WANT TO HELP YOU FIND EXACTLY WHAT YOU ARE LOOKING FOR!!! If I don't have the right horse 4 u, chances are I CAN FIND IT!! Located 2 1/2 hours East of Dallas off Interstate 30 in Omaha, Texas 75571 and available anytime!