Additional Comments
Price reduced. Offers welcome.
Maximus had a visit from four sweet and very talented girls from Asbury University's vaulting team. See the fantastic video:

Watch Vaulting - Asbury

Update: What a fantastic training level (test 1 and 2)show debut for Maximus with two 1st places!! The judge LOVED him!

Watch Max Training Level.mpg

Sweet sweet sweet beginner perfect sports shire.... (read more) Mainly trained dressage, but free jumps 3 feet happily. Would make an excellent fox hunter. He has done tons of trail riding, been schooled at Pine Hill eventing facility and even drives!! He has 3 really nice gaits and is surprisingly light and rhythmic for such a big guy. His confirmation is flawless as is his disposition, and he loves people and attention. Maximus would make a great adult lesson horse or beginner horse (but keep in mind that he is very large). He is a smooth ride (trot is easy to sit, canter is a dream) and he has no tricks up his sleeve. He is very willing to always try his best and despite his calm nature he is NOT lacy or difficult to move forward. He is well trained and behaves great on the ground, under saddle and in all imaginable settings. He is a very easy keeper!! Max has been with me since he was born and a loving great environment is a must!!!!!

Watch Maximus 092410.mpg

If I find the right home for Max he comes with a lot of tack/blankets/boots etc that has been custom made or special ordered to fit him incl a new western saddle and a Wintec 2000 A/P (new) saddle.

Also selling amish made buggy ($4000) and super quality synthetic driving harness ($850). See above picture.

---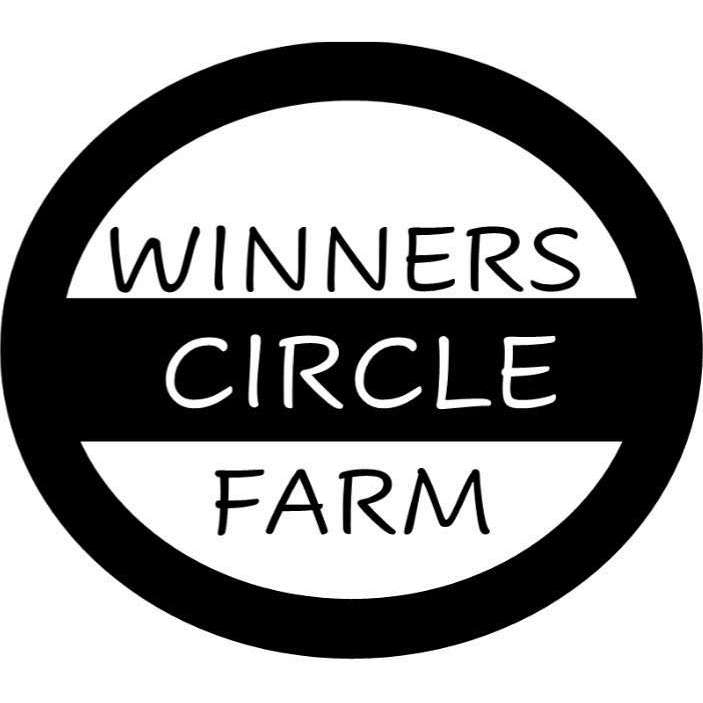 Winners Circle Farm
Specializing in starting and training young horses in the disciplines of dressage, eventing and show jumping. Training with great emphasis on producing polite, respectful and trusting horses whether on the ground or under rider. We also breed a few dilute/double dilute warmbloods yearly .