Additional Comments
I have been working with this mare on a daily basis. She wants to get a long and is taking training well. She is smart and responsive. She is getting better to catch and is the ground work has gone very well.
This mare has good balance, confirmation, and straight legs.

She is bred to our buckskin stud Four Peaks 045 for a May or June 2011 foal. (Driftwood, Lucky Blanton, Joe Hancock, General Dodger, Old Sorrel, Bert)
http://www.... (read more) stallionsnow.com/stallion-ad-337976.htm
She should have a colored foal with good muscling, confirmation, and disposition. You should be able to rope off the 2011 foal.

---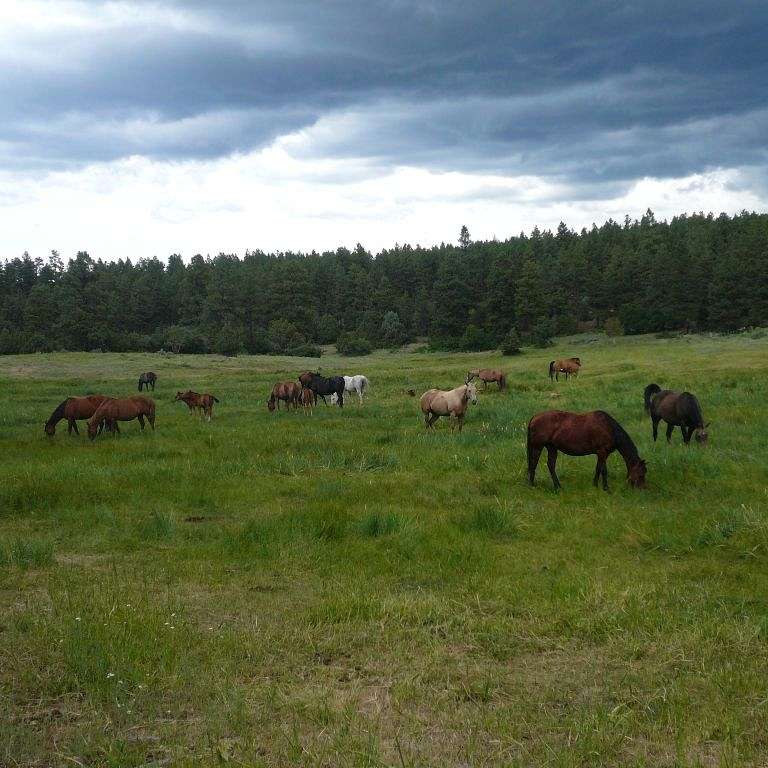 Mack Quarter Horses
We raise the finest outcross quarter horses in the southwest. Preserving the proven bloodlines that have been forgotten or overlooked. We provide a viable outcross in an industry that is dangerously narrowing the gene pool of todays quarter horses. Our horses are bred to perform. They have excellent dispositions and are receptive to training. Our herd has been carefully selected. We have horses with legendary cowboy horse bloodlines.... (read more) Our horses are viable options on the ranch or the arena. Our horses carry on their registration papers the names of greats like Leo, Oklahoma Star, Kings Pistol, Oklahoma Fuel, Mr. Gunsmoke, Rondo Leo, Handle Bar Doc, Joe Hancock, Driftwood Ike, Frostys Top, Eddie, Jet Deck, Chick An Tari, Lonsum Tiger, Cutter Bill, and more. Our goal is to produce the best performance and using horses in the west. Visitors are always welcome.