Additional Comments
This is real friendly filly. You can catch her anywhere. She'll actually come find you. She is good to saddle. Great to be around. She's good around other horses as well. Great traveler typical of the Bar Dee Wrangler and WD One horses. Would be a great head or heel horse. Being used for ranch work. I've used her to gather and move cows, crossed the river, and ponied other horses. She has taken to cattle work. I've worked cows alone on her.... (read more) Never injured and hasn't been bred. 100% sound. She has an excellent disposition but is not recommended for a beginner. She can be a lot of horse. Does better when ridden often. Needs to be warmed up if laid off for extended periods.

Sire: Bar Dee Wranger
http://www.colt45ranch.com/bar_dee_wrangler.html
One of the last stallions to have Joe Hancock on his papers. He comes from of family of excellent ranch and rope horses. He is gone now but his legacy of kind and forgiving minded horses lives on in our herd. This is a rare opportunity to own one of his daughters.

Dam: War Drift Roan
http://www.colt45ranch.com/war_drift_roan_045.html
This mare is a big beautiful roan mare. She has a kind eye. She has good bone and straight legs. We love this mare. A great producer every year. Her full brother was one of the sale toppers in Oregon at $8900.
---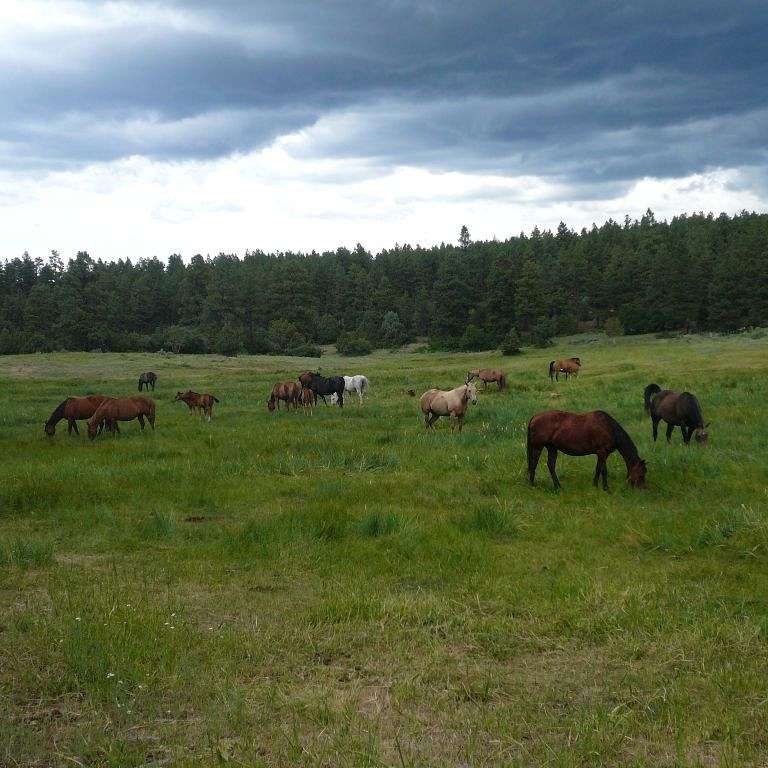 Mack Quarter Horses
We raise the finest outcross quarter horses in the southwest. Preserving the proven bloodlines that have been forgotten or overlooked. We provide a viable outcross in an industry that is dangerously narrowing the gene pool of todays quarter horses. Our horses are bred to perform. They have excellent dispositions and are receptive to training. Our herd has been carefully selected. We have horses with legendary cowboy horse bloodlines.... (read more) Our horses are viable options on the ranch or the arena. Our horses carry on their registration papers the names of greats like Leo, Oklahoma Star, Kings Pistol, Oklahoma Fuel, Mr. Gunsmoke, Rondo Leo, Handle Bar Doc, Joe Hancock, Driftwood Ike, Frostys Top, Eddie, Jet Deck, Chick An Tari, Lonsum Tiger, Cutter Bill, and more. Our goal is to produce the best performance and using horses in the west. Visitors are always welcome.