Additional Comments
Charlie is an easy-keeper, good-looking gelding that we've used for beginner riders on the trail and for lessons. Charlie is sound for a 2 hour trail ride at a walk, and is OK at the trot if he's on a glucosamine supplement. He is the best "follower" that I have and he will cross anything and negotiate any terrain without hesitating. He neck-reins and has a smooth trot. He's low in the pecking order and is very gentle and easy to handle. He'd be more comfortable with a small group than with the large numbers that we take out on the trail. $500 firm.
---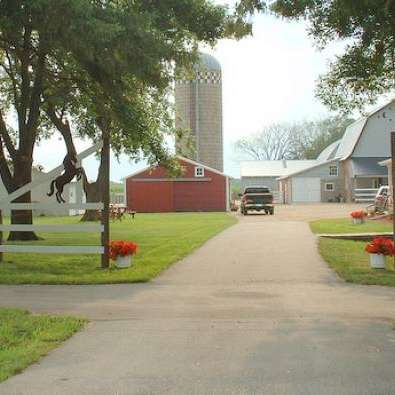 Fort Ridgely Equestrian Center
Our farm is located just north of Fort Ridgely State Park, in the scenic Minnesota River Valley. We offer full boarding, guided trail rides, lessons, and training.