Additional Comments
Magic has been taking our guest riders down the trail this summer. He's a slow walker, and sometimes needs to trot to catch up. Magic will go through water, whether it's a rushing creek or a shallow mud puddle. He's not at all spooky and has been a safe ride for kids and adults. He would rather walk or trot and has seldom been pushed to lope. (He will do it for an experienced rider.) He is sound and healthy and loads, clips, bathes, and is great with his feet.... (read more) He is low in the pecking order and will get picked on if the other horses are too dominant. Magic had his teeth power-floated this spring. He's up to date on vaccinations and deworming and he currently has front shoes. $1500 obo.
---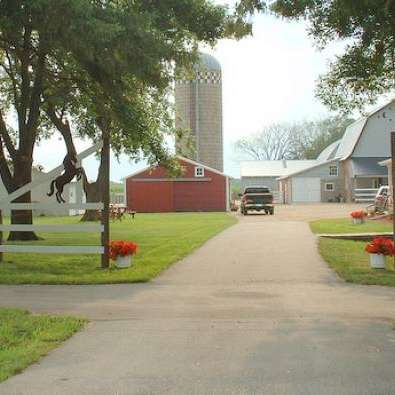 Fort Ridgely Equestrian Center
Our farm is located just north of Fort Ridgely State Park, in the scenic Minnesota River Valley. We offer full boarding, guided trail rides, lessons, and training.