Additional Comments
Congratulations, Toni! This mare is special!

Update: Videos are now posted on our blog. This is a wonderful Friesian Morgan cross Black mare. She was pulled out of the field from ther herd she's always known, cleaned up, clipped, tied, trimmed her hooves.....took her out and lunged her (video on our blogspot soon) took her picture, lead her all around. The attitude was fantastic. Two weeks tops would give her the ground breaking she'd need and coming a 3 year old and her solid structure this spring she would be ready for light riding.... (read more)

She's very Friesian typey and oh! the suspension on her normal trot! (video of it on blogspot) Something that could be nurtured easily.

This filly has slight scare tissue on the left rear cannon bone - she's been cleared and pronounced by a vet sound -- no bone issue - just slight scare tissue. It in no way affects her movement. As brokers and breeders we try very hard to resolved all questions from our clients before they are asked: vet papers clearing this horse will be made available.

Come get her now for the low price because it'll go up with Spring training (or I'll put her on our place for our 13 year old).

Check out our blogspot for videos and pics after today. http://www.horse-4-sale.blogspot.com/ Updating it soon with this horse.

Friesian Sport Horse registry available.

Contact Kim or Sophia
573-754-7946

A wonderful price for a wonderful prospect.

---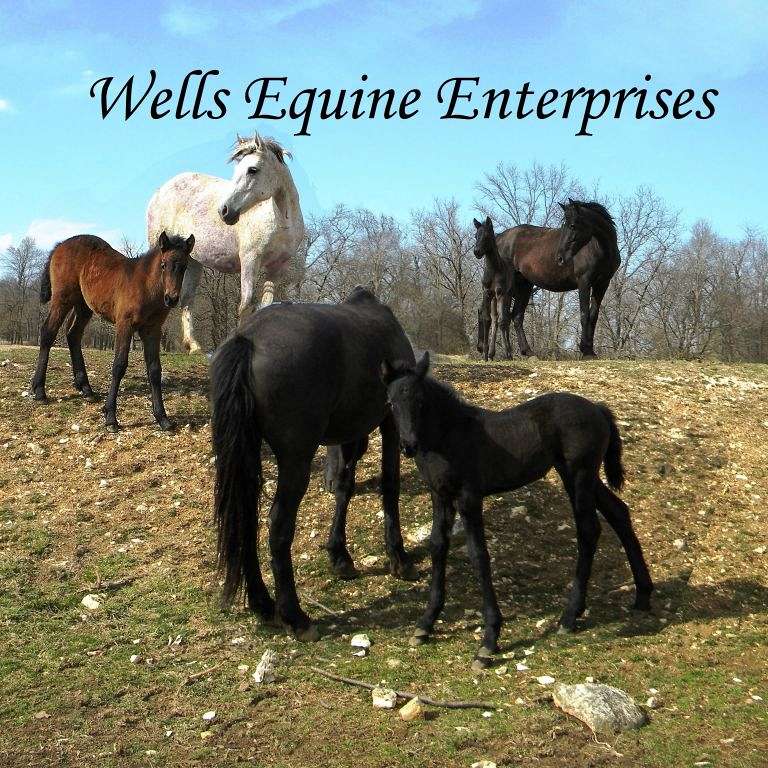 Wells Equine Enterprises
As Horse Brokers we are affiliated with several horse farms that breed top notch horses. From Tennessee Walkers, Friesian Crosses, Draft Crosses, to Welsh ponies. For excellent Sport horses - Contact Michaela or Kim Wells