Additional Comments
ONLY $450 BUYS THIS BROKE TO RIDE 7 YEAR OLD SORREL GELDING!!! BIGGEN STANDS APPROXIMATELY 15.3 HANDS TALL. HE IS A THOROUGHBRED/QUARTER HORSE CROSS THAT IS NOT REGISTERED AND HAS NOT BEEN ON THE TRACK! HE IS BROKE TO RIDE AND WAS USED AS A TRAIL RIDING/RANCH GELDING FOR THE PAST 4 YEARS. HAS BEEN TURNED OUT ON 500+ ACRES FOR MORE THAN 6 MONTHS, IS FAT AND HEALTHY, 100% SOUND WITH NO PAST OR PRESENT HEALTH OR SOUNDNESS ISSUES. I HAVE NOT BEEN ON HIM MYSELF WHICH IS THE ONLY REASON YOU ARE ABLE TO GET HIM FOR THIS SUPER LOW PRICE!... (read more) HE BELONGS TO A FRIEND OF MINE WHO SAID THAT THIS HORSE IS PERFECT FOR ANY AGE AND/OR EXPERIENCE LEVEL RIDER AND THAT A 10 YEAR OLD BOY RODE HIM NUMEROUS TIMES ON SEVERAL TRAIL RIDES WITHOUT ANY TROUBLE. I DEAL MAINLY IN BEGINNER SAFE KID HORSES WHICH AS YOU ALL KNOW CAN BE A LITTLE PRICEY AND SINCE THE OWNER IS ONLY ASKING $450 FOR HIM I FIGURED I WOULD LEAVE HIM IN THE PASTURE, STAY OFF HIM AND GIVE EVERYONE A CHANCE TO OWN WHAT IS SAID TO BE AN AWESOME SAFE HORSE FOR A DIRT CHEAP PRICE!!!! FOR INFORMATION OR TO SCHEDULE A TIME TO COME GIVE HIM A TRY CALL ME AT 903-277-4720 OR 903-667-4791. I AM AVAILABLE ANYTIME!
THIS GELDING CURRENTLY RUNS WITH A 21 YEAR OLD BAY MARE THAT IS A RETIRED CUTTING AND RANCH HORSE....IF YOU WOULD TAKE THEM BOTH I WILL LET YOU HAVE BOTH OF THEM FOR $500!!!! MARE IS BROKE TO RIDE AND HAS BEEN RIDDEN BY KIDS HOWEVER SHE IS A LITTLE GIMPY ALL OVER DUE TO ARTHRITIS AND WOULD ONLY BE GOOD FOR LIGHT RIDING. PRICE ON GELDING IS FIRM AT $450 SINCE I HAVE ALREADY PROMISED HIM TO SOMEONE IF I DECIDE TO TAKE LESS.
Shipping Notes
SHIPPING AVAILABLE AT BUYERS EXPENSE! CALL OR EMAIL FOR SHIPPING QUOTE! WILL DELIVER WITHIN 20 OR SO MILES OF DEKALB FOR FREE!!!!
---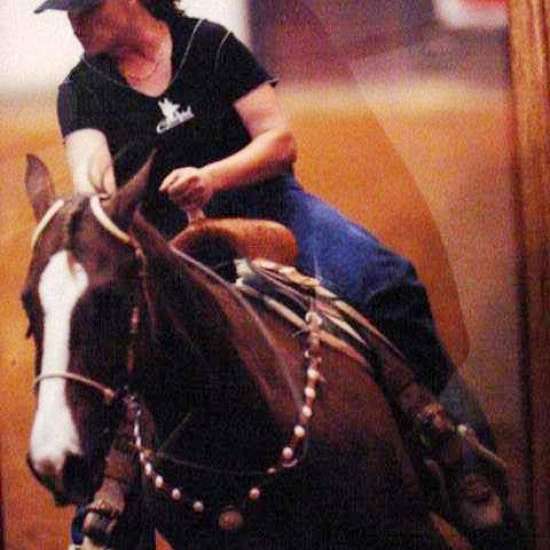 The Right Horse 4 U
I locate, buy, trade and sell a variety of Horses, Ponies, and Miniatures specializing in those that are Kid/Beginner SAFE and capable of making all of you or your little ones Horse Related Dreams Come True! I SELL HORSES "NOT" STORIES!!! I always have several to choose from. Call me anytime at 903-717-1823. Be sure and leave me a message with a number where you can be reached so I can call you back if I don't answer....... (read more) I WANT TO HELP YOU FIND EXACTLY WHAT YOU ARE LOOKING FOR!!! If I don't have the right horse 4 u, chances are I CAN FIND IT!! Located 2 1/2 hours East of Dallas off Interstate 30 in Omaha, Texas 75571 and available anytime!