Additional Comments
Rhett is a gorgeous, elegant little arab who had suffered malnourishment when he came to us. He is perfectly healthy now, though he is small at 14.1. He is 5 years old, and I don't think he will grow any taller. Rhet is a great ride and would be a great kids show horse. he has an elegant movement and works off weight and vocal really well. he has been ridden in the arena and outside by himself or with a group this horse is just amazing. you wont be dissapointed with him.... (read more) he is eager to please and will do his best if he can understand what you are asking of him.

Rhett is sweet, gentle, and has no flightiness in him. He is an awesome trail ride, and not spooky. If he sees something disturbing or unusual he will usually stop and stare, rather than jump 6' to the left or right!
---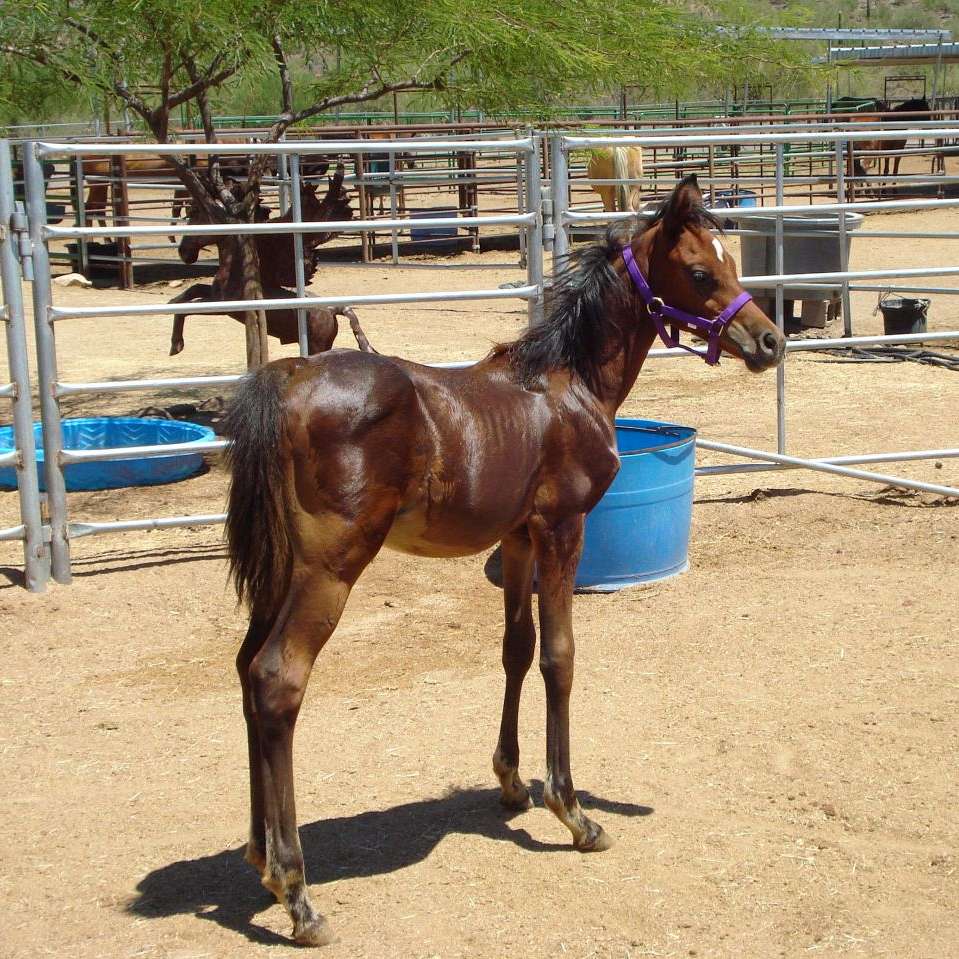 Dreamchaser Horse Rescue Rehabilitation Inc.
Dreamchaser is a 501c3 public charity. We rescue Premarin mares and foals to keep them from slaughter. These are very highly bred foundation quarter horses in most cases. We also rescue horses from feedlots, abuse, and abandonment. We are accredited by Global Federation of Animal Sanctuaries, and we are also accredited by the American Sanctuary Association.