Additional Comments
FHANA/FPS registered. Hair, size, conformation, and a mareline that throws over 75% fillies. This filly's pedigree carries the who's who of Friesian stallions: Ulbert 390 Sport x Feitse Pref x Oege Pref x Hearke Pref. Out of Christa van de Zuiderwaard, a 7th generation Ster+ mare with an impeccable mare line - Ster, Model Pref, Ster Pref, Model Pref, Model Pref, Model Pref, and Ster. This foal is destined for the serious breeder with specific goals for breeding excellent size, quality, and performance horses.... (read more) Stam 2 reknown for quality: Granddam, Janka-Tina van de Zuiderwaard, acquired the titles of both Model and Preferent in 2006, 4 of 4 ster offspring. Aunt, Emmy v d Zuiderwaard awarded Model 2007. First daughter of dam Christa makes ster in 2007. Stam 2 Mareline-top 5 for approved stallions, fertility of its mares and for hair. For additional information, please see our website: www.hawthornespringfarm.com
Note:Using the canon bone measurement, Gina-Tina should mature between 16.1 and 16.2 hands.
---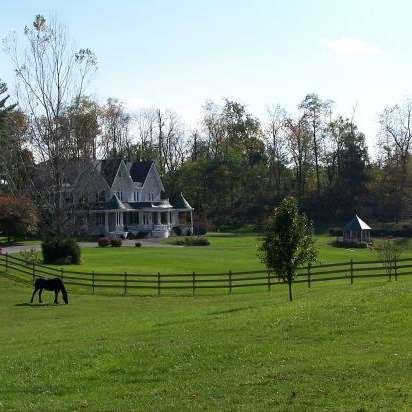 Hawthorne Spring Farm
Breeders of top Friesian Horses. Imported foundation mares are out of Leffert Pref, Feitse Pref, and Onne.