Additional Comments
Absolutely WONDERFUL disposition! Beautiful horse with excellent confirmation. Pedigree speaks for it self. So smooth she looks like she is going in slow motion. Bomb-proff, never ever offered to buck or spook, loads beautifully. She is truly the best horse I have every owned. I have invested a lot of time in training and taken her to many clinices. She is in her prime and has so much potential. Smart Tivo Tucker "Star" 1997 AQHA Mare -14 yr old mare with earnings of $21,684.... (read more) 94 Out of Smart Lille Lena x Doc O'Lena x Doc Bar. "Star" is one of the best, well mannered mares you will ever be around. She will be gentle for children or women to ride, she will cut a cow on loose rein, easy to open gates on both sides, she has never taken a lame step, is an easy keeper, good footed, and has NO bad habits. We guarantee this horse to be sound in every way. She has a long stride, is a big stopper with a big motor. She is athletic and her potential abilities extend beyond the cutting pen. She is super gentle and very sweet. Has been hauled all over and ready to go. She has the breeding, looks and flashy appeal the judges are looking for. Solid finished quick and athletic with grit. Majority of money earnied in weekend events in youth and $300 Novice NP. Great horse for youth, 2,10, 20, 50. Extremely cowy loves tough cows and will always give honest effort. No quit in this horse. Has marked many a 4 and 5. 2004 finished 10th in world in the Senior Youth, and won reserve Pacific Coast in 3,000. NNP. Has been a finalist at Western National.

I can't say enough good things about this mare! Excellent confirmation. She is completely sound & sane in every way.

Star is a magnificant mare with the potential and heart to do anything. Priced her for todays market. Shes got it all looks, pedigree and ability to win. She is easily a 30,000.- $35,000. horse right now, but in todays market she is priced to sell. The handle and heart she has at any discipling you throw at her is unreal. Will make a great brood mare later after show career. Asking 14,900. call 936-827-6405 Come visit her in person anytime at our ranch.
Shipping Notes
Will transport for reasonable fee or can recommend professional local transport.
---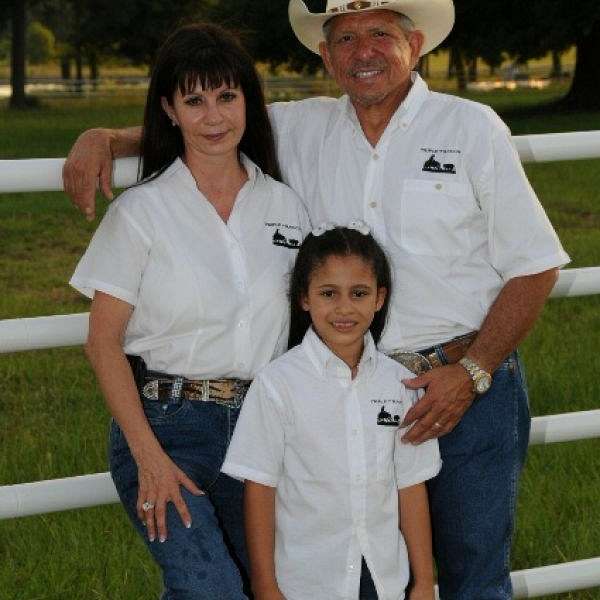 Triple T Ranch
Triple T Ranch Cutting Horses Offering top bred cutting horses in Texas from prospects to finnished