Additional Comments
Hancock bloodline look her up at Allbreedpedigree.com just type in her Name.

Cowgirl is a beautiful mare who I started out and then became pregnant and couldn't finish her. I have her with a trainer right now who is finishing this mare She is absolutely BEAUTIFUL she has the blue body and black mane, tail and legs she's a registered Bay Roan but I called Aqha and they said if she's blue we can have her color changed if it's a big deal to someone for breeding since she is a blue roan and not a bay roan.... (read more)

This mare is very well mannered no kick, no bite, no buck, no rare eager to please she flexes both sides, loads excellent pick up all her feet, just a well rounded mare.

She saddles great, rides with a bit, halter, or even a bosil she's been ridden double bareback with a just a halter and lead rope she doesn't spook or put up a fight to do anything she's a very laid back horse and for just turning 4 she just needs a little finishing out and she will be great. Before I became pregnant I had taken her to two different cutting shows and she done just fine and that's what I was going to do with her was either cutting or roping of some kind. She has the build for anything someone may want her for roping, cutting, barrels anything especially barrels I think she would make a girl a heck of a barrel or pole horse she is going to make some good money this mare has the potential for anything breeding or whatever else. She has 2 scars on the back of her legs one was from when she was about a year old she had gotten hung up in a fence and another that happened about 6 months ago in a fence I had one of my horses the second time run her from her feed and she landed somehow with a back leg in the fence I called my vet out and she said she is 100% sound no problems with either leg it was just flesh wounds and won't ever bother her for anything when I ride I ride for a good solid 6-8 hours on trails and whatever were doing for the day and have yet to ever have a complaint out of her. If your interested please give me a call at 580-370-8740 Thanks and take care.


Shipping Notes
Can deliver anywhere in the U.S call for pricing.
---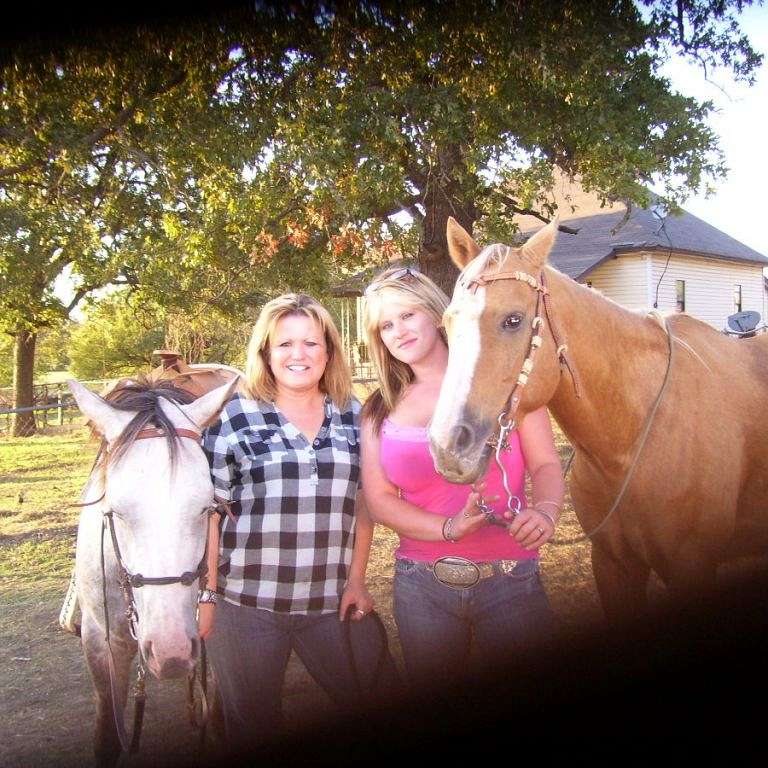 Just Another Ranch
We Love all of our horses and those we have on consignment.... We love all animals and those that we sell no matter the time we have had them we get attached and we want them to go to the very best home possible and like to stay in touch with the new owners and keep the previous owners updated on their new home... We specialize in horses for novice riders, riders over the age of 50 and just all around safe family horses...... (read more) I personally spend A LOT of time on the ground and on their back the majority of the pictures and videos you'll see of any horse we offer for sale will have myself on them... I offer a 30 day guarantee with every horse I sell that excludes the actual owner that states ... " If you are not satisfied with the horse you have purchased with me you have 30 days to contact me and I will reconsign it for you free of Commission ( There is never any cash refunds) you just pay the cost of their food... You pay for transport and the horse has to be returned in the same condition it was sold to you in" That is to insure the horses go to forever wonderful homes.. I have references upon request... We also have saddles and tack for sale that we can usually work out package deals on... We also can deliver any horse anywhere in the United States. Thanks and God bless.....