Additional Comments
Bosco is a very sweet, super forgiving packer type. He's the type of horse that adjusts to what his rider needs. He's an easy and thoughtful ride, so would be good for a timid or inexperienced rider. At the same time, Bosco can be woken up and become quite flashy for a more competitive rider.

Bosco has had some time off while his owner went to college. He does some of the more advanced movements, such as half pass and lead changes, but is not fit enough to put them all together in competition form right now.... (read more) Currently, he's showing well at 1st level, and working pretty solidly on 2nd. Bosco has an excellent work ethic, and improves on a daily basis. He does all the movements, he just needs to get back in shape, so he is an excellent choice for someone looking for a mid-level dressage horse on a budget.

Shipping Notes
Buyer is responsible for shipping. Abbeymoor Farm can offer shipping to barn or house at a rate of $1 per mile.
---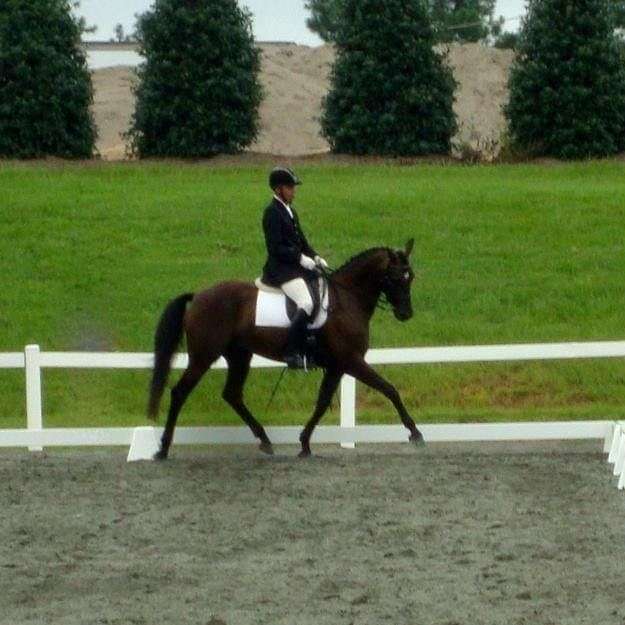 Abbeymoor Farm
Abbeymoor Farm, LLC is interested in providing customers with horses that truly fit their needs. We specialize in dressage, eventing, and problem horses. We have a wide variety of horses, ranging from young prospects to proven competitors. All are quality animals, and have excellent temperaments. If you're looking for something and do not see it here, we more than likely have it in our barn, but have not gotten around to putting the ad up yet, so feel free to contact us.