Additional Comments
Cee Heart Leo Drift is a paternal brother to Cee Heart Leo Candi. Cee Heart Leo Candi is the 2009 CSF Ranch Horse Competition~Rancher Division CHAMPION. Cee Heart Leo Drift is gentle, kind, & friendly. Some notable horses on his papers: Banjos Bingo, ROM Cutting; Leo Bingo, SI 95, ROM Cutting, AQHA Champion, & Superior Halter; Snippys Cowboy, Superior Reining; Tiny Bay Hancock, Superior Calf Roping; & Frosty Feature, SI 85, Superior Halter. Cee Heart Leo Drift is training out easy. He is started under saddle.
---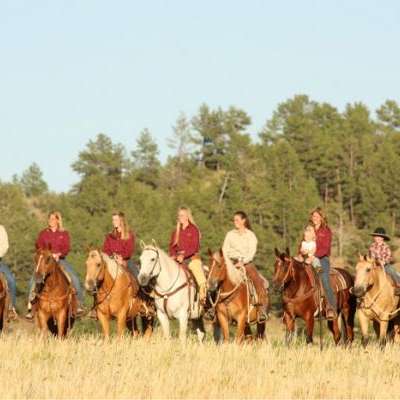 Cee Heart Quarter Horses
Celebrating our 35th Foal Crop this year!!! Cee Heart Quarter Horses are raised on the Chord Ranch in the southern Black Hills of South Dakota. Many of our horses trace to horses Sally's parents had in the early 1960's. We have continued their program of raising family horses since 1983. These horses run in big pastures with rim rock canyons, steep hills, & fallen timber. We are in the Northern High Plains where the winters are cold & the summers are hot.... (read more) These horses have adapted to this environment. Cee Heart Quarter Horses excel as all around horses because of their breeding & environment. They have gentle minds & excellent conformation. Many are family & youth horses.