Additional Comments
NOT SOLD!!!!!!!! Dixie is a very very cute pony! She is beautiful! She is 9 years old and is broke. She hasn't had a real good life we think. She kind of spooks easily but would be taught out of that very easily. She is also very smart, which is good. I think she would look cute and be good at english and jumping but would also be ok for western. NEEDS to go to a good home. She should be worked at least once or twice a week once it gets nice out.... (read more) With a little work she'll be good as new! She would be a good horse that you could work with and maybe get her to remember some things! All she needs is someone that has a little more time to spend with her! Would be a good 4-H horse. Up to date on all shots and coggins. If you want more pictures please contact us! Thank You.
Shipping Notes
We would probably trailer if it's not too far away.
---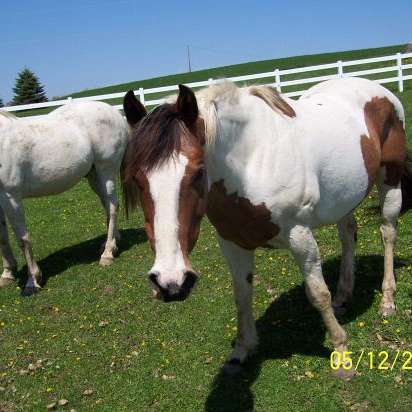 Skyline Creek Ranch
We have a nice place. Is open for boarders. Please call if interested in the horses that we post or if you have questions about boarding or lessons. We have pens not stalls that they can stay in overnight in the barn, or during the day. Two big pastures and hay all day! Open for training, lessons, and boarding Thanks!