Skills / Disciplines

All Around, Calf Roping, Companion, Flashy, Husband Safe, Kid Safe, Parade, Performance, Ranch, Ranch Versatility, Ranch Work, Ridden Western, Roping, Trail, Trail Riding, Western Riding, Working Cow, Working Cattle
Additional Comments
AVAILABLE ON ONLINE HORSE AUCTION AT www DOT Horsebid DOT com
BIDDING OPEN NOW thru MONDAY | September 25th... ♦️The FALL Spectacular♦️

*Final price will be determined on auction site*

CONSIGNOR CONTACT: 222 Triple Deuce Equine LLC 360 523 8090
LOCATION: Weatherford, TX
AGE: 7

Clifford The Big Red Dog
He lives up to his name!
Your kids can ride him, you can ride him, your grandma can even ride him!!... (read more)
Western or English, EVERYONE can ride this one of a kind gelding, Clifford!
YES he is kid safe, YES he is fancy and one hand broke! Clifford is the best of both worlds, all you could imagine and more!
Clifford is made absolutely perfect to be able to do any type of job you throw at him. This horse is very VERSATILE! I've ridden a lot of draft crosses over the years, this is 100% the nicest one I have had an opportunity to swing a leg over.
Clifford will run up to you in the pasture like a little puppy. If he had hands, he would put on his own halter, saddle himself and head to work! He loves everyone and everything! He is the kindest natured willing horse I've ever met. There is NOT a flaw to him. He is as shiny as a pretty penny and ready for the movies!!
Clifford is a super star in every aspect. He has extensively been used as a RANCH horse, and worked many days in the feed lots. Thousands of cattle have been doctored, with his help!
Clifford will go to a cow, hold a cow and pull a cow with ease! He side passes and stands for gates and ground ties as well. This horse has seen a hard day's work and knows how to earns his keep.
Clifford has spent equal time in the arena! Not only is he a cowboy's dream, he is also an amazing pleasure riding horse and beginner lesson horse! Clifford has had ALL ages and levels on his back.
Whether it be inside or outside of the arena, he will take care of you.
Clifford has also been started ENGLISH, & is showing lots of potential! He is a big pretty mover & really floats across the ground.
Truly, the best part about Clifford is you will not find one GENTLER. He is big, but not at all intimidating. He is a top pick in my lesson program, the kids adore him. They can crawl under and all around him without a flinch. Let him sit for months, he will always stay the same.
Clifford has been ridden in busy towns, parades, mountains, indoor arenas, through water etc. Absolutely NO buck bite or kick. Goats, pigs, dogs, ponies, nothing phases him. Ride him bareback in a halter or saddled in a bridle. He is light, and can really get around for a big horse! Clifford has a very smooth lope that anyone can sit! He is a great teacher and never gets upset or hot. He stands tied for hours, as quiet as a mouse.
You can put him in a pasture or a stall. He gets along great with other horses. Clifford is NOT at all buddy sour or barn sour. Loads, ties, bathes like a champ. A farrier's best friend, solid big feet. Clifford has been used for Elk Hunting Camps & has packed out many of pounds on his back!
I'm sure I could go on, give me a call and I can tell you more. I have a TON of videos and pictures of behind the scenes to share and prove what a gem this horse really is! Please, come try him for yourself!

Clifford sells with Equine Insurance, which means your investment will be covered and protected like any good one should be!
Clifford is SOUND and clean with no visible bumps or blemishes. Current Coggins and Health Certificate in hand. Full Vet checks welcome, at buyers' expense. (Vet check must take place before 9/21/23)
Clifford is located in Weatherford TX.
We can set up SHIPPING to anywhere in the states!
Don't let distance stop you from this once in a lifetime gelding!
Please contact
Anna Christine Barker
360 523 8090 for any further questions!
Thank you!!
---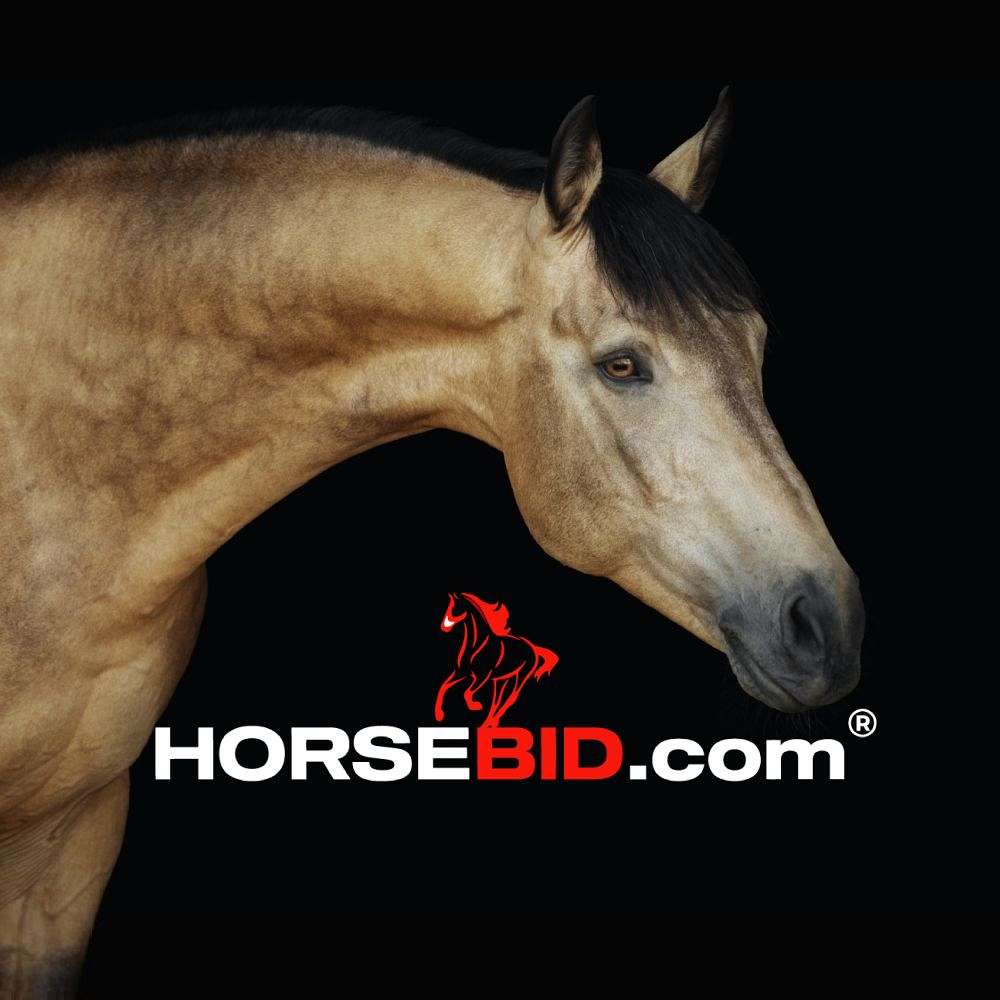 Horsebid - America's Premier Online Horse Auction
Horsbid,LLC is America's premier online horse auction, your trusted source for buying top quality horses. We are here to make your experience of buying your dream horse safe and simple. Visit visit our website to view top horses by some of America's premier consignors, horsebid only selects the best of the best!