Skills / Disciplines

All Around, Athletic, Breeding, Classical, Dressage, Endurance, Eventing, Flashy, Homozygous Black, Hunter, Jumper, Jumping, Hunter Jumper, Trail
Additional Comments
Don't miss this highly unique horse at a fantastic price!!

Neithotep "Neith" represents her royalty name - the first female pharaoh of Egypt. A rare, stunningly exquisite Mustang sporting unique Lipizzaner blood. She also DNA tested Fell Pony, which are solid back English-sport ponies with tons of feathers mainly located in the U.K. The Queen of England had her Fell pony at her funeral. ;)

People and horse-people are godsmacked by her photos.... (read more) I receive "OMG" and exceptionally rave comments, as one might imagine....

I am well versed in the Mustang world, and I can state with experienced, one will not find a Mustang of her unique-fine quality with solid black beauty. Or extremely hard to press to find her caliber, and if so, the horse will be well in the six figures broke to ride and up with showing.

Neith is a 2018 Mustang born in NV, holding a Mustang round-up facility. Though my vet thinks she is a year-ish younger. The records at facilities depend on the staff there at the time and the number of horses. Error is not uncommon.

She is intelligent, level-headed, and kind-hearted. She has been halter trained and stands ok for the farrier. She needs a bit more handling and is ready for saddle training. She needs to bond with her next owner, which should take a few months. She's an elegant princess without the uppity attitude. Ha.

She gets along with all horses and will playfully pull one's shirt to get their attention by a pasture fence.

She is still growing!

Her outstanding beauty and fine movement pictures speak for themselves, but, alas, I'll state she is a prize and top-of-breed wild bred with expensive horse breeds in her cross. It shows.

I will regret rehoming her, but my pastures are water-logged, and we are selling our farm. Further, I'm in medical graduate school with two small children and have NO time for horse training or petting them. It's unfair to Neith. I am looking for the perfect home for her. Only!
Or I will keep her until my schedule settles and we obtain a new farm. I intended to AI breed her with a high-end European eventing or dressage Warmblood stallion for a gorgeous, talented, elegant, and unique foal.
---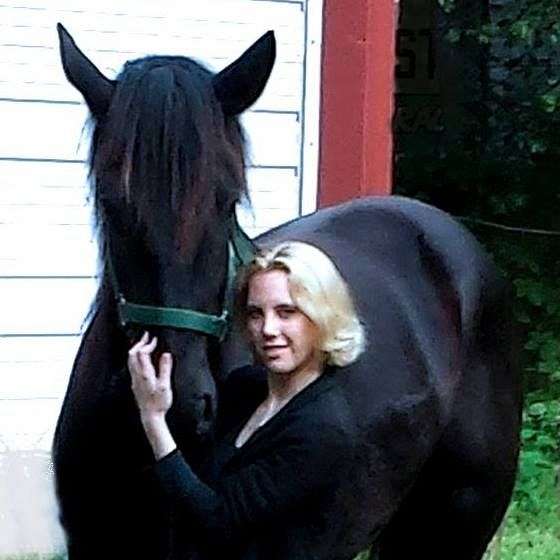 Duneland Farms
An English sport-horse farm located near New Orleans, LA. I am originally from Manhattan, NYC, and have relocated to the beautiful Bayou of coastal Louisiana to train English sport horses.