Skills / Disciplines

All Around, Athletic, Breeding, Endurance, English Pleasure, Color Producer, Homozygous, Homozygous Tobiano, Hunter, Pony Club, Sporthorse, Sport, Stallion, Trained, Youth
Additional Comments
Don't miss this outrageously INCREDIBLE price! Needing to sell ASAP due to having another stallion that is aggressive to Osian and lacking pasture that is not housing two pregnant mares! My emergency is your gain.

This pony is highly trained, gentle, and stunning, with evident show-quality breeding! Video is of our farm hand who doesn't know how to lunge horses easily handling him - while mares nearby in stalls were calling to him!... (read more)

Osian can be gelded, and me a beautiful and talented show pony.

*Please note the photos of my horse trainer's children with Osian. Riden during the auction he didn't buck, rear or act badly just was rusty with turning but was in a halter bit-less bridle. The last photos are of his colt from a horse-size mare. We also purchased the colt "Winter" and he is expceptional! One can see Osian throws his bone and color and excellent qualities. We have no pony riding-age children and no plans to start a breeding program. Therefore, Osian is presented for sale to an appropriate home.

Osian of Suma is a 12-year-old stallion who is very gentle but charismatic and has a significant presence about him. A child can easily handle and lunge him.

Osian is from a high-end breeding farm dispersal. He appears to be a cross between section D & B Welsh divisions. His foals all inherit his big bone and have beautiful moment even with various breeds of mares. The yearling's hind end strength and impulsion with correct shoulders and balanced bone are particularly impressive.

Osian also sports a gentle temperament and has excellent ground manners. He is broke to ride but has been a super stud producer; thus, he will need a riding refresher.

Osian's owner died, and the owner's children were rushing to sell the estate, so they cared not about auctioning the entire breeding program without digging up their registry papers. One may be able to DNA him with the Welsh registry. Pedigrees on ponies and mixed pony horses matter not. Rich friends of mine have bought their children many a 50k pretty show pony, not caring or knowing their breeding. However, judging by his looks, one Welsh breeder thought he might be a UK/ Ireland import where papers on ponies are not as important culturally when breeding ponies or crossing with TBs for the ideal compact/powerful Sporthorse, a trendy UK breeding mix.

Osian is a rare red roan paint, and all his foals seen were various paint colors ranging from sorrel paints to red and even blue roan paints. I bought one of his yearlings as I was gobsmacked by the yearling's beauty, rare coloring, conformation, power, and floating movement, and he has shown to have tremendous jump ability as well.

Osian is well below his market value, even unregistered at the moment. I have mares and lack the multiple pastures to keep a highly-virile stallion. The idea was to geld him, but people were so stunned by his quality he should go to a breeding program. Though, as stated, he can be a gelded riding pony.
---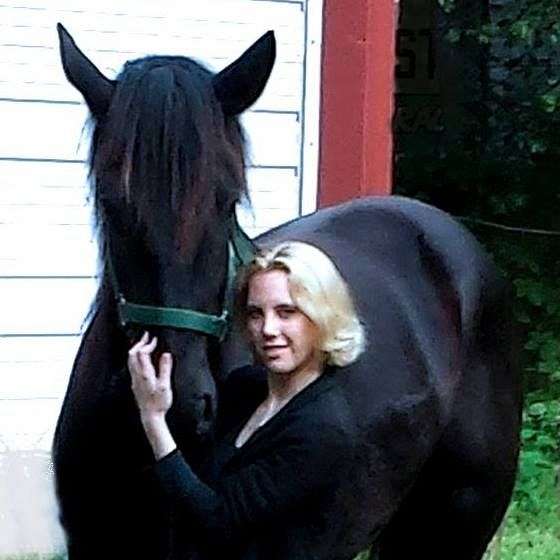 Duneland Farms
An English sport-horse farm located near New Orleans, LA. I am originally from Manhattan, NYC, and have relocated to the beautiful Bayou of coastal Louisiana to train English sport horses.