Additional Comments
REDUCED & Ready now!! AMHA/AMHR Black/Smoky Black Pinto colt. Blue bi eyes. Very upright and showy!

Sired by our Grand Champion First Knight's Billy Idol son who's lab tested negative for all four known ACAN dwarfism genes and frame overo negative. He is also a grandson of Champion Farms Nighthawk.

Dam is a lab tested Homozygous Black, Splash, Tobiano, Overo granddaughter of Alvares Double Destiny & Reece's Shadow of a Hawk.... (read more)

Jax has not been lab tested but he could possibly be carrying the frame overo and/or splash gene in addition to his tobiano gene.

$2000 with AMHA/AMHR paperwork.
$1500 with registration paperwork on a gelding contract.
$1000 without registration paperwork (grade/no gelding contract).
Shipping Notes
Coggins, health papers and transportation are buyers responsibility.
---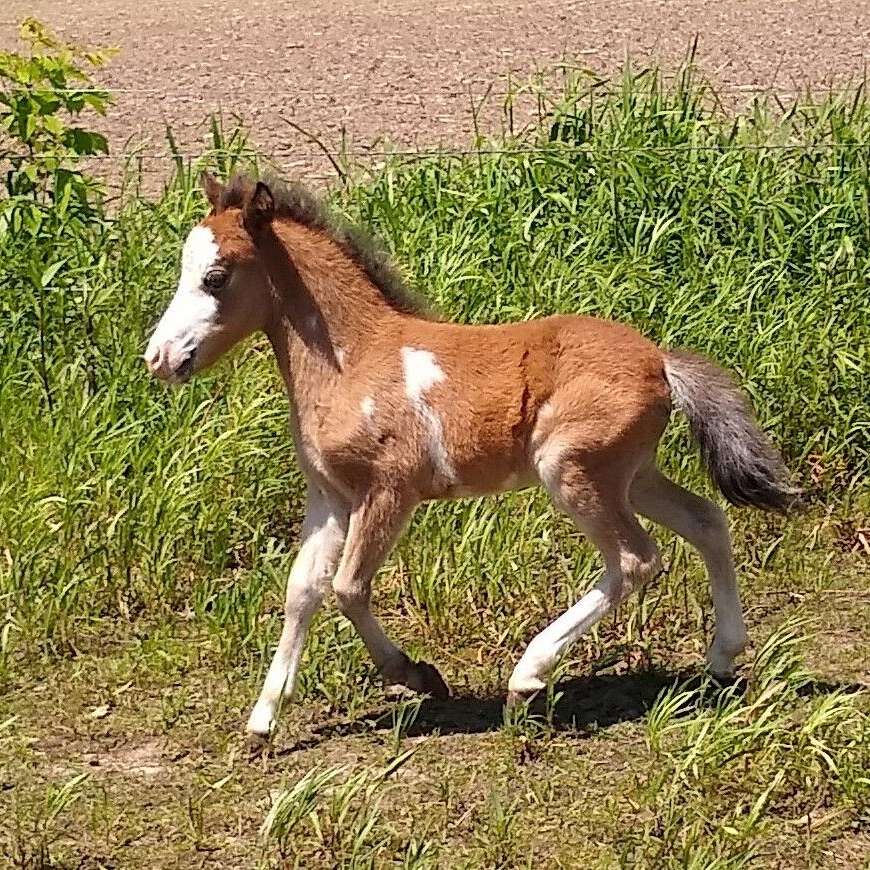 Triple 7 Farm
Raising AMHA & AMHR Miniature Horses for quality, conformation, temperament, & color. Our stallions are a GRAND CHAMPION AMHA/AMHR Palomino SON of FIRST KNIGHTS BILLY IDOL (LWO Neg), an AMHA/AMHR Perlino SON of BOONES LITTLE BUCKEROO, an AMHA/AMHR Black Overo SON of LTD's MAGIC MAN (LWO Pos) & an AMHA/AMHR Perlino SON of TEN LS DESTINY IN THE BUFF. Some of our other bloodlines include: LITTLE KINGS WHITE RUSSIAN, LITTLE KINGS BAY ABLAZE, LITTLE KINGS BLACK VELVET, ALOHA ACRES AMIR OR IC, ALVADARS DOUBLE DESTINY, CROSS COUNTRY CALL ME SIR, CROSS COUNTRY PRIVATE TERMS, NIRVANAS BLACK KNIGHT, GROSSHILL EK CREATIONS SUPERSTAR, ROWDY & SHREDDER.