Skills / Disciplines

All Around, Husband Safe, Ranch, Ranch Versatility, Ranch Work, Ridden Western, Trail, Trail Riding, Western Riding, Working Cow, Working Cattle
Additional Comments
AVAILABLE ON ONLINE HORSE AUCTION AT www DOT horsebid DOT com
BIDDING OPEN NOW thru MONDAY | MARCH 27th...⚜️ The Gold Select ⚜️
*Final price will be determined on auction site*

CONSIGNOR CONTACT: John McPhail 319 721 7714
LOCATION: Canyon, TX
AGE: 6

Odessa...they do not make them like him anymore!! Let me introduce one of the most stunning, full made, big boned geldings we have to offer.... (read more) Odessa stands a strong 15.1 hands tall with a thick buckskin color. Odessa has a unique personality that will always brighten your day and enjoy having a well-trained horse in your barn! He is quiet and gentle for anyone to be around including the smallest that age from 2 to 92! This well-made gelding has a great set of withers that will keep you in the middle all day long, with a hip and shoulder to pack all levels of riders. Odessa not only has the look and color to catch your eye but has the pedigree to know what a full day's work is as well. This handsome gelding has experienced long working days in the feedlot sorting, shipping and pulling sick cattle along to gathering cattle outside the pens during grass season .Odessa has always been our go to steady eddy horse! Odessa has also been a great companion out on the rough, rocky trails in the Palo Duro Canyon leading trail rides. Whether it be crossing water, big timber, bridges, or deep and steep country Odessa knows where his feet are and steps with ease. Odessa has a great one-handed neck rein and also moves off leg pressure with no complication. He has a smooth walk, trot, and canter. Odessa is soft and supple in his face and lopes off in both leads! Traffic, heavy equipment, along with other animals such as pigs, and goats do not bother Odessa either, this gelding never disappoints. Odessa also has true gentleman ground manners as well. He will stand tied all day and no one will know he is around, he is easy for the farrier as well. Odessa is easy to wash, saddle and bridle. Odessa is a true gentleman through and through.
If you have any questions or would like to schedule an appointment, please contact me at 319 721 7714.
This gelding has been one of our nicest geldings we have had to offer so please do not miss out!!
---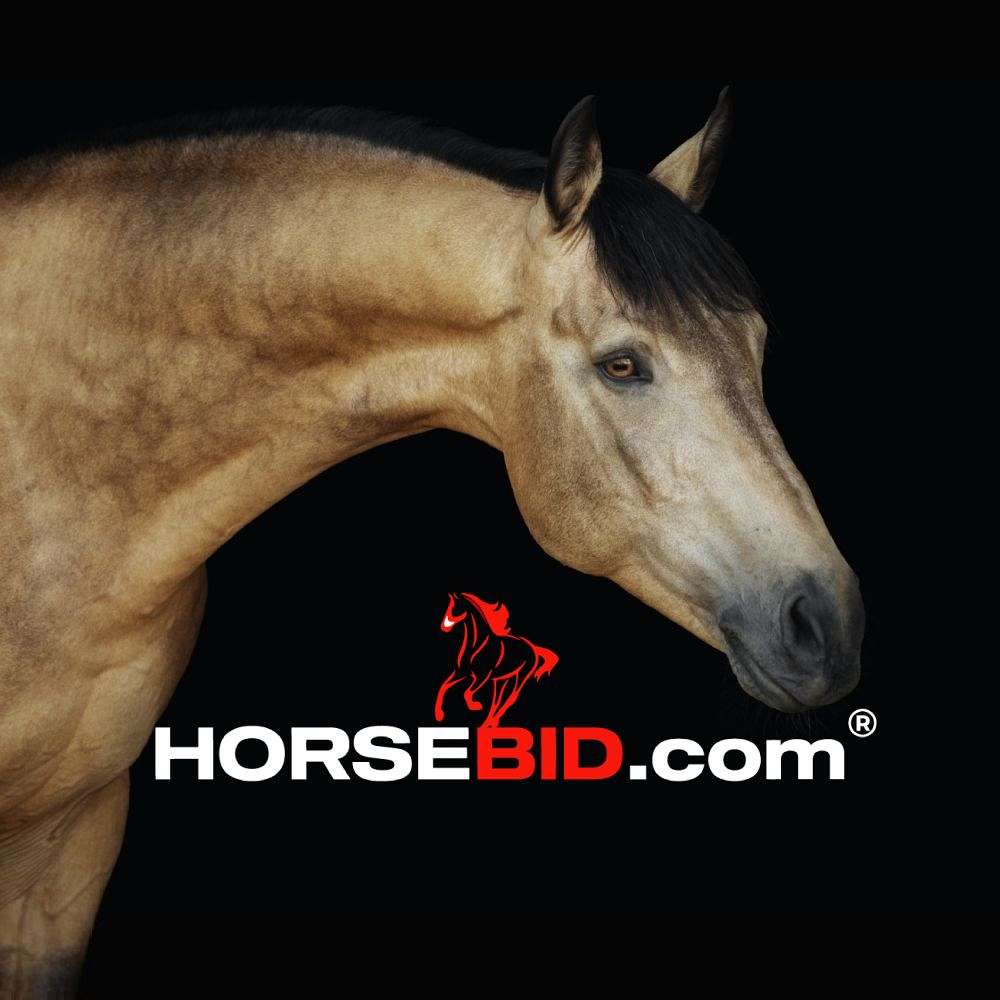 Horsebid LLC - America's Premier Online Horse Auct
Horsbid,LLC is America's premier online horse auction, your trusted source for buying top quality horses. We are here to make your experience of buying your dream horse safe and simple. Visit visit our website to view top horses by some of America's premier consignors, horsebid only selects the best of the best!