Skills / Disciplines

All Around, Husband Safe, Kid Safe, Ranch, Ranch Versatility, Ranch Work, Ridden English, Ridden Western, Trail, Trail Riding, Western Riding
Additional Comments
AVAILABLE ON ONLINE HORSE AUCTION AT www DOT horsebid DOT com
BIDDING OPEN NOW thru MONDAY | MARCH 27th...⚜️ The Gold Select ⚜️
*Final price will be determined on auction site*

CONSIGNOR CONTACT: Diamante Equestrian LLC 401 486 8784
LOCATION: Allentown, NJ
AGE: 10

Wow would you take a look here at Little Red Ranger, a gorgeous dappled grey gelding. Ranger is an APHA registered as a breeding stock paint.... (read more) All foundation bred, with some of the best bloodlines such as Zippo Pine Bar, Sonny Dee Bar, and The Good Ranger, just to name a few. Put his color aside for a moment and check out the way this horse is built. He is 15.0 hands and weighs just under 1300lbs. This is the true old style Quarter Horse build. He was folded on March 15, 2013. If he doesn't catch your eye, I really don't know what will because every person that walks in our barn is always in awe of this gelding.
This horse isn't just gorgeous, he is BROKE BROKE BROKE. If you can sit up there and hold the reins you can ride him. He is completely push button and effortless to ride. This horse has been extensively trained and it sure does show. A finished western pleasure mount with that true super slow jog, lope and level head. You don't need to school or warm him up, he's naturally low and slow legged. He is as comfortable as it gets and if you don't know what you're doing that's ok because he'll make you look like you do. He's the Bentley of horses. Just sit up there hold the reins, smile and he'll do the rest. Ranger has extensive show miles in halter, showmanship, and western pleasure. If you don't want to show that's ok because he has done plenty of that and could really careless if he's a show horse. He'll happily be a family horse, lesson horse or just be someone's heart horse. This is the kind of horse that becomes a person's heart horse. If you don't want to ride western pleasure that's ok, you don't have to. He'll ride English to and will move out when asked. Has a true two finger neck rein, turns on his haunches, knows his leads, moves off leg and you can ride him with or without spurs. If you want, you can just throw a plain d-ring snaffle in his mouth too. No matter what this horse is doing, he does it well and always looks awesome. Ranger goes around the arena like a machine and is the perfect horse for teaching a kid or beginner lessons. You need a horse to teach people to lope on, this is the horse.
For all the ring and show miles this horse has, he will also trail ride. He will ride out alone or with others. Has a touch more confidence with another horse but still isn't an issue alone. Nice relaxing ride that you can walk along on the buckle. He walks back home just as he did when he left in the first place.
Ranger hasn't been passed around and had the same owner for years and it sure does show. This horse is extremely people oriented and adores people. First one to meet you every time. Exceptional ground manners and 100% sound. Up to date on everything. This gelding does not require any maintenance whatsoever and is currently only eating alfalfa hay. Gets along with all other horses and is not barn or buddy sour at all. His one and only vice is that he will mildly crib in the stall. It is not enough to require a collar and it is not constant. In my opinion, if that is the worst thing this horse does we can live with it because other than that he is pretty perfect. Whether you're looking for a kids Horse, husband horse, confidence builder, show horse, lesson horse or even trail horse he will do the job. Horses like this get harder to find every single day so don't pass one like this by. You can have super safe and gorgeous all in one package here.
---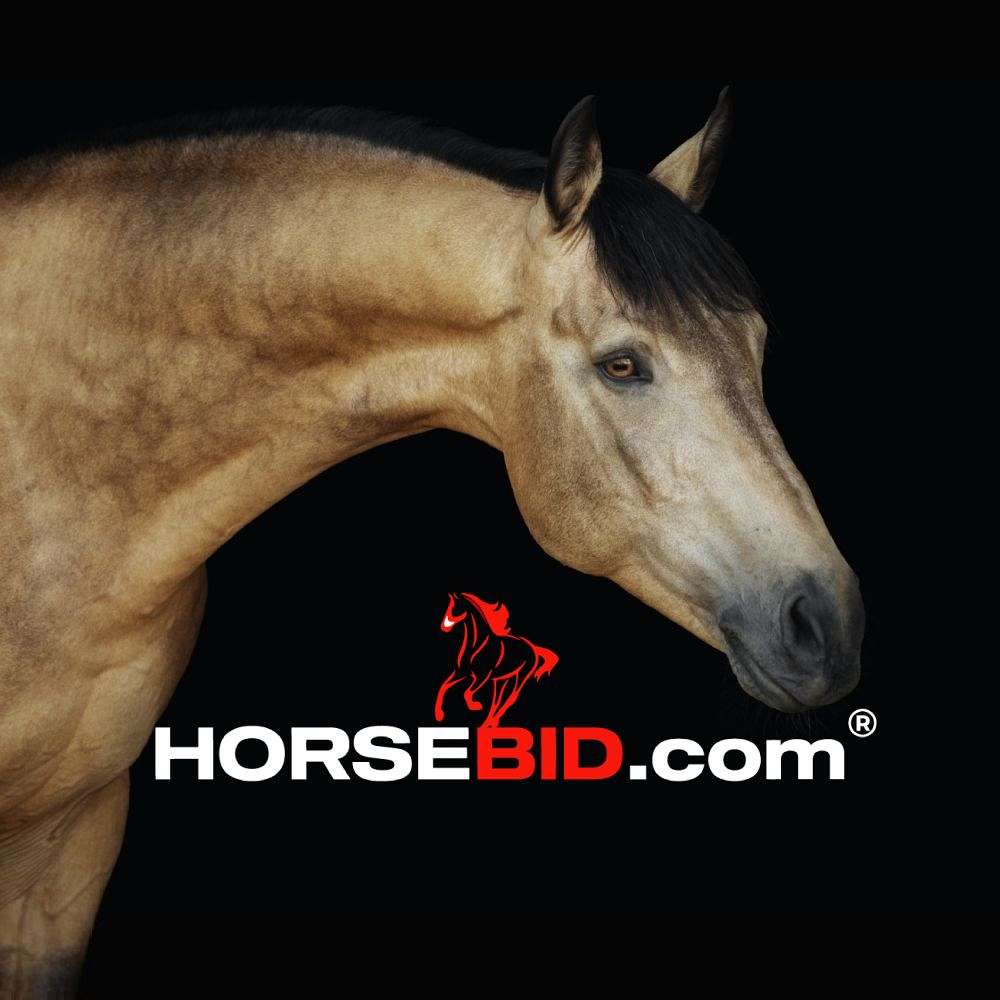 Horsebid LLC - America's Premier Online Horse Auct
Horsbid,LLC is America's premier online horse auction, your trusted source for buying top quality horses. We are here to make your experience of buying your dream horse safe and simple. Visit visit our website to view top horses by some of America's premier consignors, horsebid only selects the best of the best!