Skills / Disciplines

All Around, Husband Safe, Kid Safe, Ranch Work, Ridden English, Ridden Western, Trail, Trail Riding, Western Riding
Additional Comments
AVAILABLE ON ONLINE HORSE AUCTION AT www DOT horsebid DOT com
BIDDING OPEN NOW thru MONDAY | MARCH 27th...⚜️ The Gold Select ⚜️
*Final price will be determined on auction site*

CONSIGNOR CONTACT: Marlis Farm 814 777 0607
LOCATION: Rebersburg, PA
AGE: 4

Boomer, as we call him, is a registered Gypsy Vanner gelding that is well trained to ride. Boomer is absolutely broke to the T! He side passes, neck reins and is super soft in the face.... (read more) Boomer has a smooth walk, trot, and canter that most anyone could get along with. Boomer has been ridden by children and complete beginners and takes care of his rider every single time. Boomer is safe for all ages and types of riders.
Boomer rides English or western, inside or out of the arena. Boomer rides with other horses or goes out by himself and never makes a fuss. We have taken Boomer up in the mountains and down the highway, he will go through water and over logs. He is uncomplicated in whatever for situation you put him in. Boomer is the horse we use when people want to come ride here on the farm because he is so easy to get along with. Boomer is super friendly and takes all the attention you can possibly give him. He will meet you at the gate and my 2yr old son can have lots of fun with him, the kids will take turns giving each other a ride while the other leads him.
Boomer never seems to get annoyed, no matter how much the kids pull him around and go under him. You can also ride Boomer bareback and bridleless. Boomer has a big whoa with a good backup.
Boomer stands to be tacked and mounted. Boomer also stands for the farrier and to be bathed. Boomer trailers nicely and loads and unloads great. I could keep on bragging about Boomer but if you have any questions or want to come ride him feel free to give me a call. Boomer will sell 100% safe and sound, for more info call Mark 814 777 0607.
---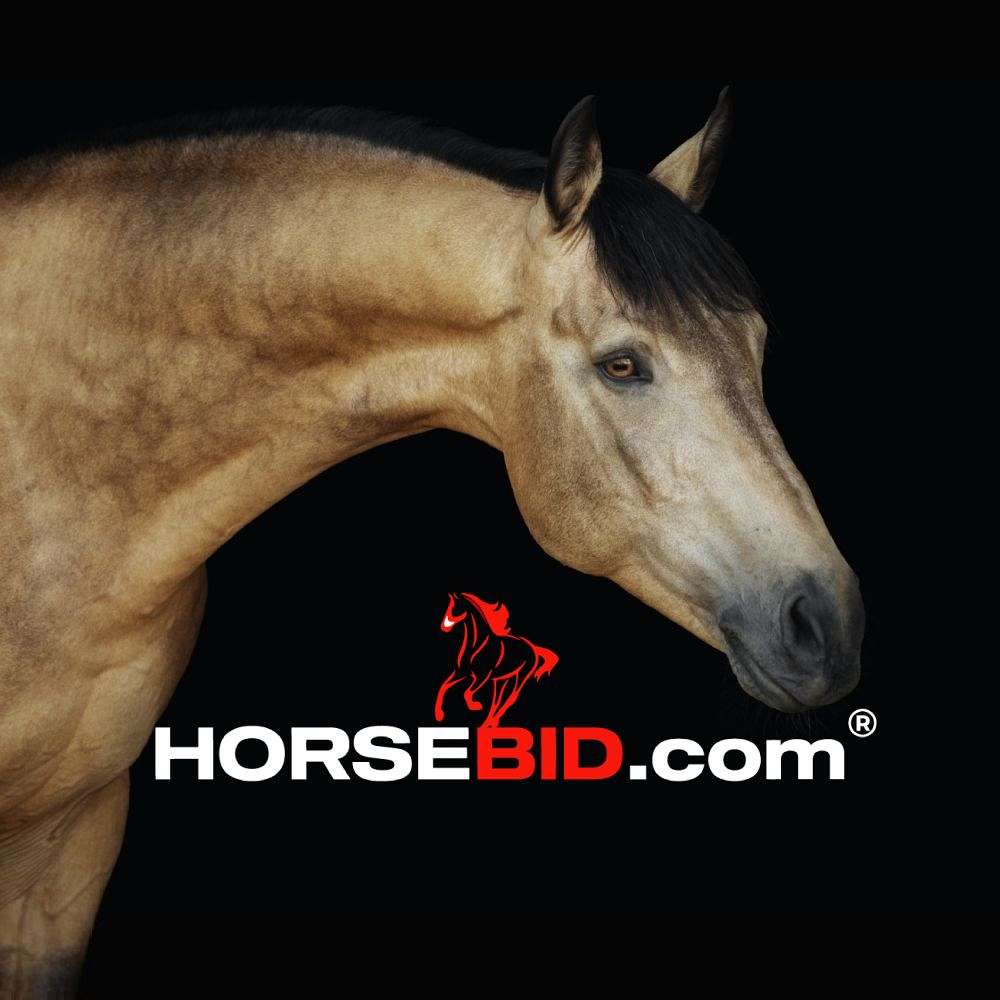 Horsebid LLC - America's Premier Online Horse Auct
Horsbid,LLC is America's premier online horse auction, your trusted source for buying top quality horses. We are here to make your experience of buying your dream horse safe and simple. Visit visit our website to view top horses by some of America's premier consignors, horsebid only selects the best of the best!