Skills / Disciplines

All Around, Husband Safe, Kid Safe, Ranch, Ranch Versatility, Ranch Work, Ridden Western, Roping, Trail, Trail Riding, Western Riding, Working Cow, Working Cattle
Additional Comments
AVAILABLE ON ONLINE HORSE AUCTION AT www DOT horsebid DOT com
BIDDING OPEN NOW thru MONDAY | MARCH 27th...⚜️ The Gold Select ⚜️
*Final price will be determined on auction site*

CONSIGNOR CONTACT: M$ Performance Horses & Ponies LLC 661 817 9120
LOCATION: Stephenville, TX
AGE: 6

Riata is a part of our breeding program, was born and raised at our place and wears our brand proudly. Since I have owned him his entire life, I can tell you absolutely everything there is to know about him.... (read more) He has always been in good hands and ridden by top trainers every time I have ever sent him off to be worked. He is gentle and always tries to please. He has a fancy handle on him, is one hand broke, in the bridle and rides around the absolute best on a loose rein. He's low headed with a ton of eye appeal and a huge sliding stop. He has beautiful transitions; has all the buttons one needs while still being absolutely user friendly. Riata has also had professional barrel racing training and is ready to start hauling on the barrels if you choose to do so. He is cruising a beautiful pattern and is 100% correct on the barrels. He has the speed and ability to be a top barrel horse. He has also roped the sled and has also been started in the arena on live cattle. We've taken him and day worked on him a bunch, sorted and loaded trucks. He's been used outside for all the normal ranch chores. He is ready to go be shown in the ranch versatility events, he has everything it takes to excel in the ranch riding! He is a blast to take out on the trails and has been on numerous 5+ hour trail rides. I've ridden him at state parks in steep rocky terrain, he goes up and down hills, will cross anything in his path from bridges, logs, brush, and water. He is happy to go out on long rides and never quits on you. He rides out alone or in a group. He'll ride out great down the busy highway with traffic, he's used to quads, tractors, dogs running around him, cattle, pigs and other livestock. Leave him off for months, pull him out and he's the same horse you left, he doesn't forget a thing and will ride off perfectly! He loves to have a job and will go to work for you.

The possibilities are endless for this fancy one-of-a-kind gelding. He's the right age and in the prime of his life standing right around 15.3hh. He is broke and has all the athletic ability, buttons and try in the world to excel in any discipline. He stands for the mounting block, easy to catch in the pasture or stall, and always meets you at the gate. I know whoever gets him is going to love him! He is what dreams are made of! Riata is very special to our family and is only being offered to a new home because I don't have the time to let him shine and use him to his full ability that he deserves. He needs to go be someone's #1! He is a true quality ranch horse, trail horse, show horse or performance horse.

His pedigree is packed with proven winners all over it. His Sire is Crownroyal N7, who was trained and owned by a NFR Qualifier, and he is also a 1D/2D barrel horse. His breeding goes back to the great Frenchmans Guy who is a $14 Million Dollar + leading performance horse sire and the sire of the nation's top rodeo, rope, ranch and barrel horses. His Dam is SSR Kiss This and she's also a money earner herself and was an exceptional all around horse from the ranch to the roping arena. She herself was also a proven 2D barrel horse before she went to the broodmare pasture. I am proud to offer an exceptional all around gelding like Riata from my breeding program .

If you have any questions, concerns, and/or would like to set up an appointment to come try Riata for yourself, please call or text at 661 817 9120. If you have any questions regarding transport, please reach out! I am more than happy to assist in setting up dependable shipping no matter where you are. We work side by side with numerous SAFE, tried, and true, reliable, affordable transporters, so you can have complete peace of mind knowing your new best friend will safely arrive at your doorstep!!
---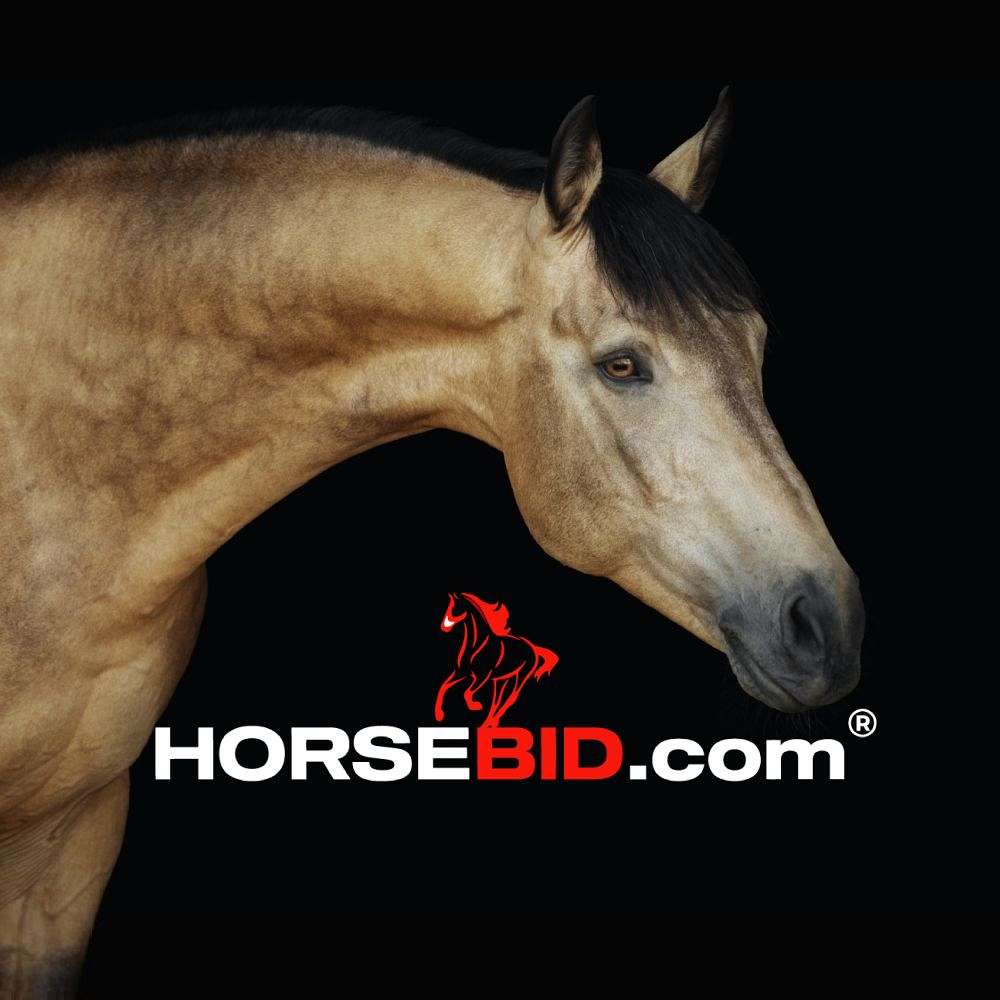 Horsebid LLC - America's Premier Online Horse Auct
Horsbid,LLC is America's premier online horse auction, your trusted source for buying top quality horses. We are here to make your experience of buying your dream horse safe and simple. Visit visit our website to view top horses by some of America's premier consignors, horsebid only selects the best of the best!