Skills / Disciplines

All Around, Husband Safe, Kid Safe, Ranch, Ranch Versatility, Ranch Work, Ridden Western, Trail, Trail Riding, Western Riding, Working Cow, Working Cattle
Additional Comments
AVAILABLE ON ONLINE HORSE AUCTION AT www DOT horsebid DOT com

BIDDING OPEN NOW thru MONDAY | MARCH 13th...March RIDER'S ⭐️CHOICE⭐️

*Final price will be determined on auction site*

CONSIGNOR CONTACT: KV Bar Performance Horses 480 818 2378
LOCATION: Mesa, AZ
AGE: 9

Man of Cool Steel "Winter" is a 2014 Grulla Blanketed ApHC Gelding 15.3+ hands and 1250#
5-panel N/N.... (read more) Solid, correct and big boned, big and hard footed. Clean legs, easy keeper, no vices.
Winter is the whole package; solid build, willing disposition, athleticism and stunning color! Bought directly from the ranch/breeder as a yearling. Winter was brought along slow and correct and tons of exposure. Has a great handle, smooth transitions, moves off leg, seat, neck rein, and all the buttons to get a job done. Yields smoothly off leg, side passes, pivots, supple and soft-mouthed on the bit too.
Excellent ground manners and in-hand proficiency, he'd do well in Showmanship as-is matching your pace and direction, pivots and backs off no pressure.
Winter ground ties, if you need to step off to pick up a downed barrel etc. and he waits patiently for you to return.
Sides up to you for mounting too, will pick you up anywhere and on both sides! Mounting block, fence, boulder, trailer, he move sun and waits still-footed til you're secure and ready to ride out.
He has been hauled, exposed and also competed in several trail obstacle challenges and achieved several champion and reserve titles in ETS events. The commotion and chaos surrounding Rodeos doesn't phase him and has been enter in Gymkhana speed events as well, clocking respectable barrel racing times without being pushed. He is calm and focused on his rider, walks in quietly, does his job, and can turn around and walk a quiet trail etc. very level headed.
Friendly and loves people, will ride out alone or in a group, not buddy sour, through neighborhoods, camping, traffic/quads/bikes, water, tarps, etc. he's confident and covers ground with ease. Can ride him right through town, streets, sidewalks, drive throughs and he enjoys himself every bit as much as you do! On the trail he crosses rivers, has been swimming, picks his footing through desert, rocks, branches, works his way through the brush and shrubs with ease.
Personality to boot, give him a horse soccer ball and he's entertaining himself rolling it through the pasture. He's not a dead beat, willing and wants to please, give him a job and he's happy to do it. Can go any direction, show, trails, barrels, or could be finished on roping or other cattle disciplines, he has the power and is ready to find his next companion to take on the world!
Has current Coggins completed 2/23/23, vaccines annually, farrier trimmed 2/9/23.
Training/Achievements:
⭐️2016-2017 Softly Started by Karen Behler with Heart Connection Horsemanship
⭐️ 2017 & 2018 Youth Grand Champion Horse with SouthWest Equine Trail Sports
⭐️ 2019 Reserve Champion with SouthWest Equine Trail Sports
⭐️ 2019 120 days with Reining Trainer, Fred Fisher
⭐️ 2022 Grand Champion Novice with SouthWest Equine Trail Sports
⭐️ 2022 Grand Champion Novice in TACC Obstacle Trail Series
Winter has been Camping and in High Ties. Hauled to many Rodeos and Gymkhana Events.
---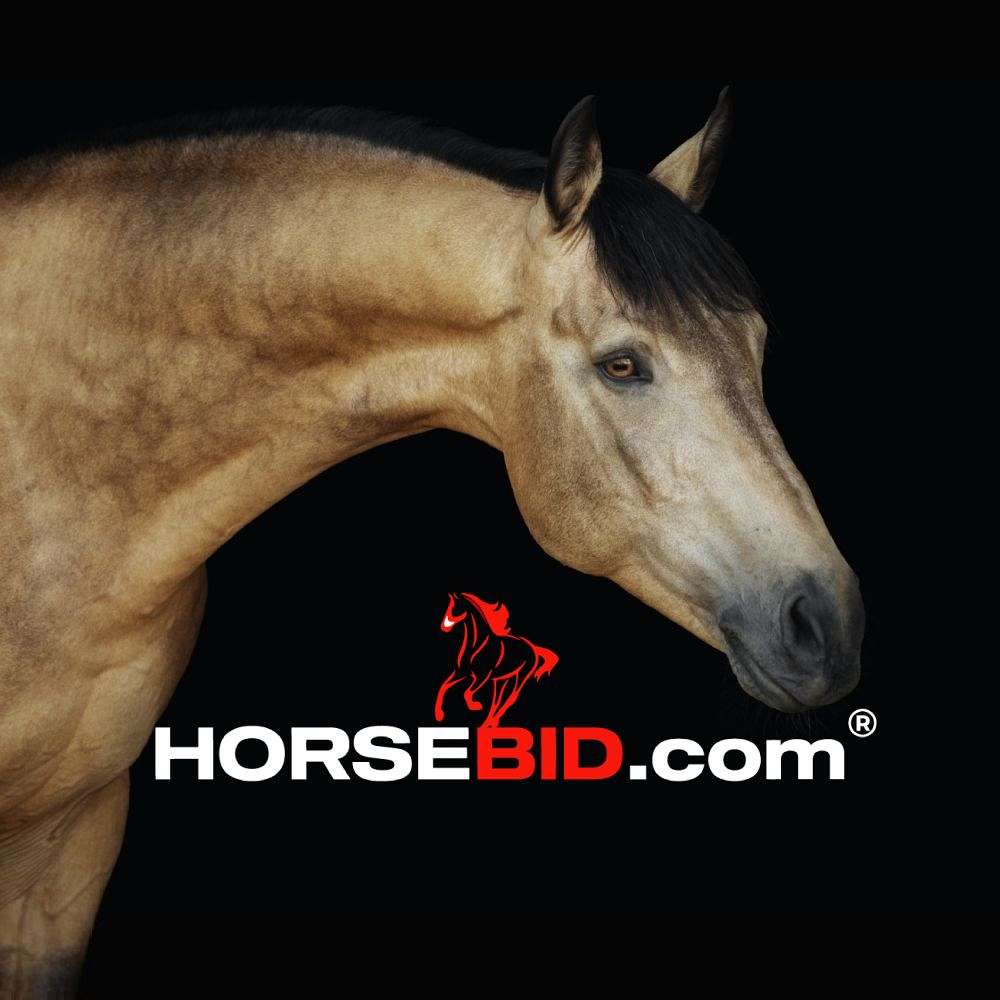 Horsebid LLC - America's Premier Online Horse Auct
Horsbid,LLC is America's premier online horse auction, your trusted source for buying top quality horses. We are here to make your experience of buying your dream horse safe and simple. Visit visit our website to view top horses by some of America's premier consignors, horsebid only selects the best of the best!