Skills / Disciplines

Ranch, Ranch Versatility, Ranch Work, Ridden Western, Trail, Trail Riding, Western Riding, Working Cow, Working Cattle
Additional Comments
AVAILABLE ON ONLINE HORSE AUCTION AT www DOT horsebid DOT com

BIDDING OPEN NOW thru MONDAY | MARCH 13th...March RIDER'S ⭐️CHOICE⭐️

*Final price will be determined on auction site*

CONSIGNOR CONTACT: South Jersey Performance Horses 717 250 4704
LOCATION: Tabernacle, NJ
AGE: 11

Look what we have here! You don't come across a big, thick made gelding like this to often!... (read more) "WATCHIN A SUNDANCE" aka Gunner is 2012 model (11yr old), registered bay AQHA gelding. He stands a solid foundation of 15.1 and built like a brick house! Gunner is the son of "WATCH MY POTENTIAL" whom is a Reserve Congress Champion in the Junior Western Riding, and a Top 10 placer at the AQHA World Show. He also has Superiors in Western Pleasure and Western Riding, and $23,341.97 in lifetime futurity earnings. This gelding has brains, looks, and bloodlines. Gunner is one of the coolest horses I have ever sat on. If you are looking for a versatile horse, he is your guy. We have had this gelding for quite some time. We have taken him team penning and sorting and let me tell you, a cow eating machine! Gunner will even cut the cattle like get down and gritty. In previous times, Gunner had some reining training. He will in fact spin a hole in the ground. I'd say Gunner has more buttons on him than a Cadillac Escalade! Gunner has been trail ridden. He will go out alone or with others. Never fazed or bothered by anything! Gunner has also been ridden English and will take a jump. He will walk, trot, canter, and even short lope from the palm of your hand. Gunner has a one hand neck rein, side pass, and even a sliding stop. "Yes I said sliding stop" he will drag his booty like a wormy dog! Gunner is not like any ordinary horse… he wants to be your best friend. He is super sweet, very much so in your pocket. He loves cuddles and treats. Very spoiled here on the farm. Gunner is very mellow, he walks right up to you in the pasture, he gets along well with others. He just really is the definition of a perfect horse! Gunner loves to be groomed and bathed. He stands to get saddled, unsaddled, mounted, and dismounted. Gunner is 110% sound in every way shape or form! There is so much more I could say about this lovely guy, but I don't want to write a book. So feel free to check out his video! Or if y'all have any questions feel free to shoot me a text or give me a call @ 717 250 4704! I'd be happy to help!
---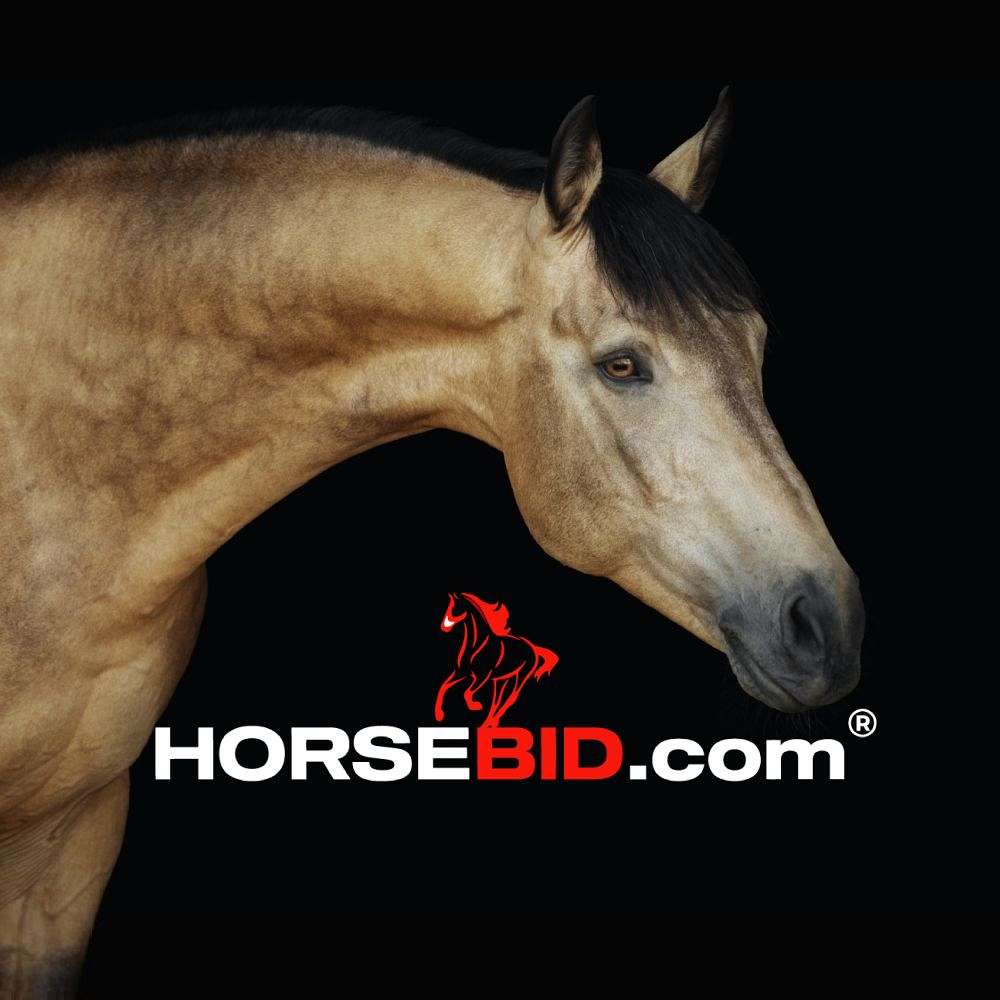 Horsebid LLC - America's Premier Online Horse Auct
Horsbid,LLC is America's premier online horse auction, your trusted source for buying top quality horses. We are here to make your experience of buying your dream horse safe and simple. Visit visit our website to view top horses by some of America's premier consignors, horsebid only selects the best of the best!