Additional Comments
Pascal of Suma is a 6 and 1/2 yr old, top-of-the-line breed Irish Draught/ WB Broodmare that would be a valued addition to any high-end English Sport breeding program. She is registered with the US Irish Draught Registry's Sporthporse division, as she has WB and some TB lines. She is eligible to be inspected by the Irish Draught registry for their "high-end" breeding book. Pascal's dam is an approved breeding book mare with the Canada Irish Draught registry.... (read more) All her foals, regardless of the Sire's breed, may be registered with the Canada or US Irish Draught Registry as they will inherit over 25% Irish Draught bloodlines. Pascal's Dam is of Irish Draught bloodlines with notable parentage. Pascal's Sire Sire is one of the most celebrated Irish Draught Sire in the breed-book Banks Fee Daniels. She can be inspected by the Irish registry at a high cost and added to the breeding book. We opted out of the high inspection cost as her foals can be registered with the registry regardless of the breeding book.

Furthermore, Pascal's Sire's GrandSire is Popeye K, who most agree is the greatest celebrity Hunter show horse to date. Popeye K's Sire is the show-legend Dutch Warmblood- Voltaire - who needs no introduction. Pascal sports many Wikipedia page English Sport horses in her pedigree.

Pascal has had two glorious foals that somehow received the best of her and the sire's genetics. HuUge Bone, perfect conformation, flying lead changes at three months, jumping over 4ft fences in the pasture at 4-6 months, and have kind, calm temperaments like their Dam, Pascal. The foals have been intelligent, brave, and human-orientated, along with clear talent. Pascal has consistently gotten pregnant on the first take without needing an US to judge estrous cycling nor inducing. She is highly easy to judge her cycling and breed and carries full term with no complications.

Pascal cares for her foals exceptionally with a hearty bag of milk!
Pascal is docile, calm, and incredibly sweet/kind. She has excellent loving energy and would also be a fantastic buddy for an owner, child rider, or another horse.

Pascal incurred a back pastern slight injury as a two-year-old, a bone chip with slight cart scrapes, which we had surgically fixed by surgeon Dr. Gudehaus, the German Olympic team surgeon. Her other legs were X-rayed and all were clean.

She can be started for light riding, possibly. She moves sound. Video available.

Her first foal had a buying offer of 22k from a celebrity. Her second foal was intended to sell at 17k (Sire an Olderberg named Withages-pedigree online); however, not only have we fallen in love with her second foal, World Cup IV, but he is showing GP jump talent like Pascal's Sire, and we will not part with him.

We are selling as we have decided not to be "breeders" and focus on keeping two pleasure/Sport show horses. We are also thinning our herd from 5 to 2 due to my medical graduate school demands.
Simply by tiny word-of-mouth, we have a buyer with a WB breeding program for Pascal, but the buyer has been waiting for a settlement for months. Thus, respectfully, we are open to first-come buyers to responsible breeding homes only that will keep Pascal after 26 yrs -for retirement.

Do not miss these English GP sports genes that translate to offspring! Truly.

*Photos are of Pascal; the first photo is of her at two years old. The high jumps are her sire, imported from Ireland to the states.
The first foal is presented at two months old, followed by her second foal, two days old, in the photo. And her Pedigree papers are displayed in the conclusion of the photos.

*A video of her second foal can be filmed, as also a video of Pascal's movement.
---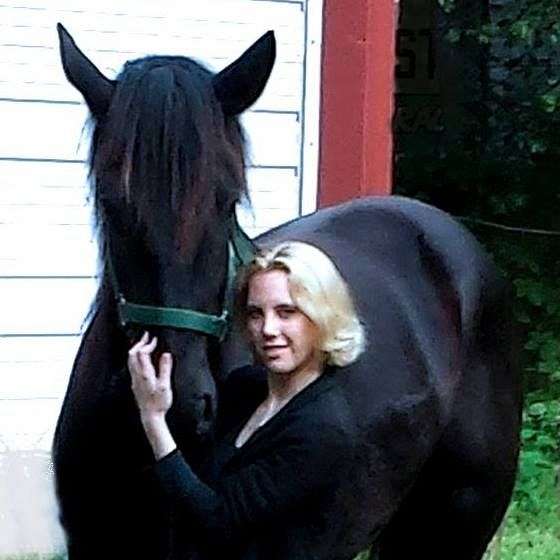 Duneland Farms
An English sport-horse farm located near New Orleans, LA. I am originally from Manhattan, NYC, and have relocated to the beautiful Bayou of coastal Louisiana to train English sport horses.