Skills / Disciplines

All Around, Beginner, Blue Eyed, Draft, Dressage, English Pleasure, Experienced, Field Hunter, Flashy, Husband Safe, Jumping, Kid Safe, Lesson, Mounted Patrol, Parade, Ridden English, Ridden Western, Show, Show Experience, Trail, Trail Riding, Trained, Vaulting
Additional Comments
Quincy is a 10 year old 15.1 hand draft cross gelding. He is 1/4 draft and 3/4 paint. A beautiful bay with socks, a big white face and two gorgeous blue eyes. This gelding is flashy as can be and definitely catches everyones attention. He is a great size standing 15.1 hands but stocky with good bone having a quarter draft in him. Quincy is super safe and quiet. He is a very versatile all around kind of guy. Beautiful mover and could excel doing anything in my opinion.... (read more) 100% beginner safe, husband safe and he is safe for kids. A great size for any size rider and safe enough for any age rider.
Quincy is very well trained to ride both English and western. He moves off leg, knows his lead, has excellent transitions, is soft in the bridle, rounds in the bridle and he jumps. Rides in a snaffle. He was previously fox hunted. His gaits are smooth, balanced and very comfortable. He is not forward or strong. I like him in both English and western tack very much. The only thing he doesn't do perfectly is neck rein but that's easily taught if someone wants to. You can ride him one handed and off leg but he isn't going turn around like a ranch broke QH, which is fine by us because we don't really want him to. This gelding let's you do anything to him and is totally unflappable with tarps, balls etc. Quincy is turn key for any lesson program and has been shown at small shows. He would be a great asset to a mounted patrol unit or therapy program. This gelding has some low level dressage training and I do think that if you wanted to he could excel some more in dressage. He moves very well for having draft in him. Quincy likes to jump and jumps very well. We've just jumped cross rails with him but he'll jump bigger with no issues. Pretty push button easy to ride kind of guy that takes care of whoever is on his back. He is consistently quiet and doesn't need to be in a program or ridden consistently. He will ride the same way even with time off.
Quincy is not just an arena horse, he's an excellent trail horse. He'll ride right down the road away from the other horses and away from the barn without making a peep. He also doesn't bat an eye at cars or machinery and will stop and get your mail out of the mailbox on your way home. Rides level headed and on the buckle. He's a very relaxing horse to trail ride and you could definitely use him as a guest horse. If you have someone that wants to go out trail riding but hasn't done much riding and doesn't know much throw them up on Quincy he'll take care of them.
On the ground his manners are impeccable. He has a super sweet in your pocket personality and will take all the attention you want to give. He's excellent for clipping, bathing, tacking, bridling, trailering, brushing and picking his feet. Stands on cross ties and will ground tie. He has excellent stall and pasture manners. Always the first at the gate with his ears forward and wanting to say hello. He loves kids and is always wanting to visit with our 2 year old son. Completely fine with dogs and respects all fencing including non electric fence. No vices what so ever, up to date on everything and 100% sound. Quincy has really nice feet and can go barefoot, he is currently shod but has been barefoot with no issues what so ever. Be sure to check out his YouTube video. It is over 30 minutes long but it'll show you just how nice this gelding is. Quincy is located on our farm in Allentown NJ 08501. Feel free to contact me with any questions or if you'd like to come meet him.
---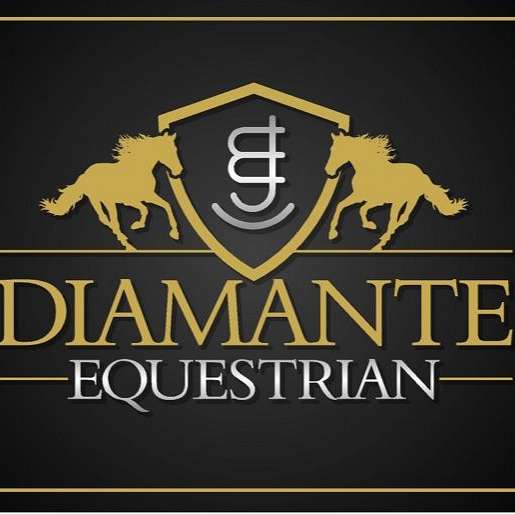 Diamante Equestrian Inc
Here at Diamante Equestrian INC we specialize in selling beginner/kid safe horses and ponies. We pride ourself in family safe mounts and try to keep our prices as affordable as possible. We stand behind every horse we sell. Our facility is located on 31 acres in beautiful Allentown NJ. Our barn consists of 22 large box stalls, 80x208 indoor arena with a sprinkler system and ground rubber footing, 100x200 outdoor arena, wash stalls and tack rooms.... (read more) Our facility welcomes all breeds and disciplines. We also have experience with stallions and bred mares. Our farm is clean and maticulously maintained. Visitors are always welcome and be sure to check out the horses and ponies we have for sale. We always have a nice selection of beginner and kid safe horses and ponies for sale. Some of our horses are not always listed for sale so even if you don't see what you're looking for we may still have the horse of your dreams standing in our barn.