Skills / Disciplines

All Around
Additional Comments
AVAILABLE ON ONLINE HORSE AUCTION AT www DOT horsebid DOT com

BIDDING OPEN NOW thru JANUARY 16th...HERITAGE Winter
Classic
*Final price will be determined on auction site*

CONSIGNOR CONTACT: Outback Acres 330 473 5855
LOCATION: Dundee, OH

Cash is an 8 year old registered Appendix AQHA Palomino quarter horse gelding with a silver mane and tail. Check out his pretty color, you won't find too many others with his coloring.... (read more) Cash is broke to ride English and western. We've had him on our farm the whole summer and used him in all aspects of ranch work. He has tons of buttons for the experienced rider but is also a nice quiet ride for a beginner that wants to go on a quiet trail ride. He rides out nicely with a group of horses or alone. He has been on trail rides with over 500 other horses and has been to the public national forest trails and takes everything in stride. He is started on the barrel pattern but is still green and would need to be finished out but could also go in that direction. When I bought him, he had formerly been used as a team roping horse in competitions until his owner passed away. (I don't know if he was a header or heeler). We pasture roped off of him a lot and used him for branding and doctoring cattle. We used him to sort and load our Rodeo Bulls this past summer before events. He is a natural around cattle and loves a job. He successfully completed a large mountain trail course this summer as well. He'll cross swinging bridges, teeter bridges, and water. He has a very quiet demeanor in the barn and pasture and gets along well with other horses or alone. Stands to bath and is always just waiting for a chance to hop on the trailer and go somewhere. I have ponied other horses off him. He picks up the correct leads, side passes, and half passes. He does have a small bump on his hind left ankle from an old injury, but it does not bother him at all, we have worked him hard and he never took a lame step. If you have any questions or want to come meet him contact 330 473 5855.
---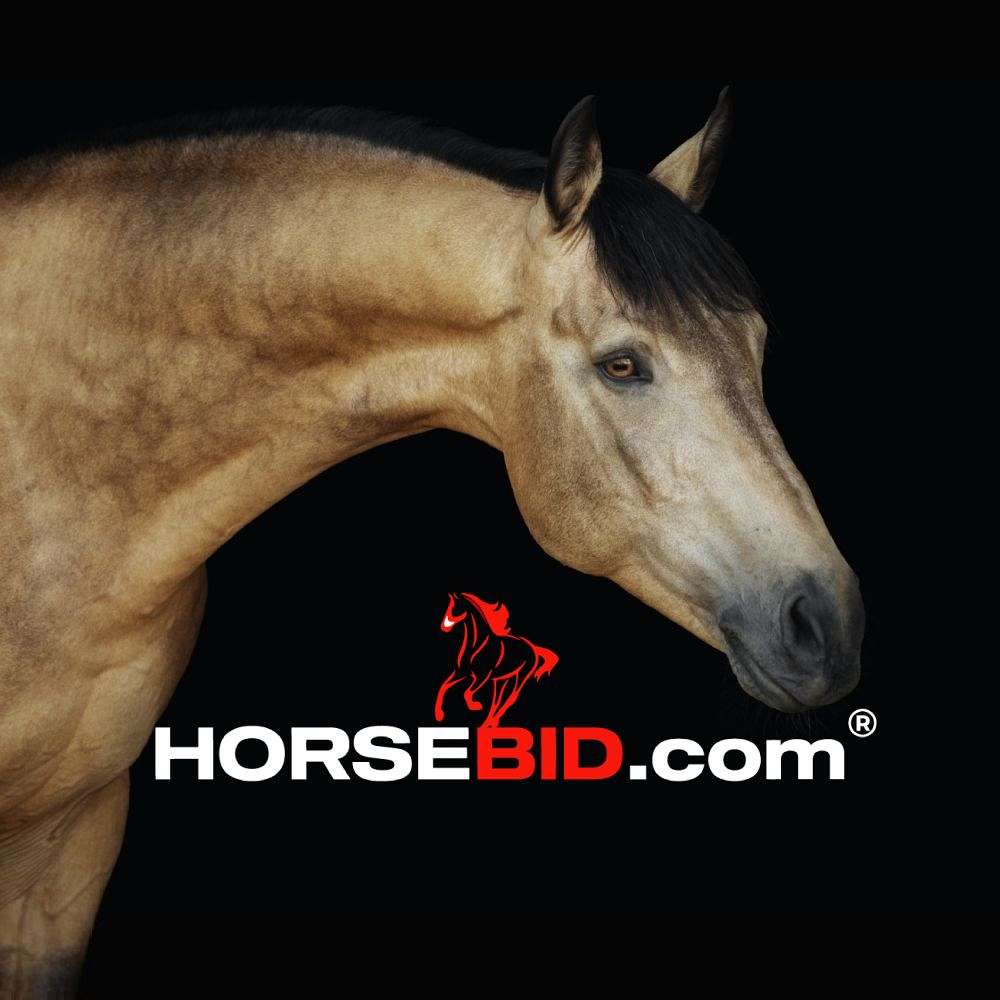 Horsebid LLC - America's Premier Online Horse Auct
Horsbid,LLC is America's premier online horse auction, your trusted source for buying top quality horses. We are here to make your experience of buying your dream horse safe and simple. Visit visit our website to view top horses by some of America's premier consignors, horsebid only selects the best of the best!